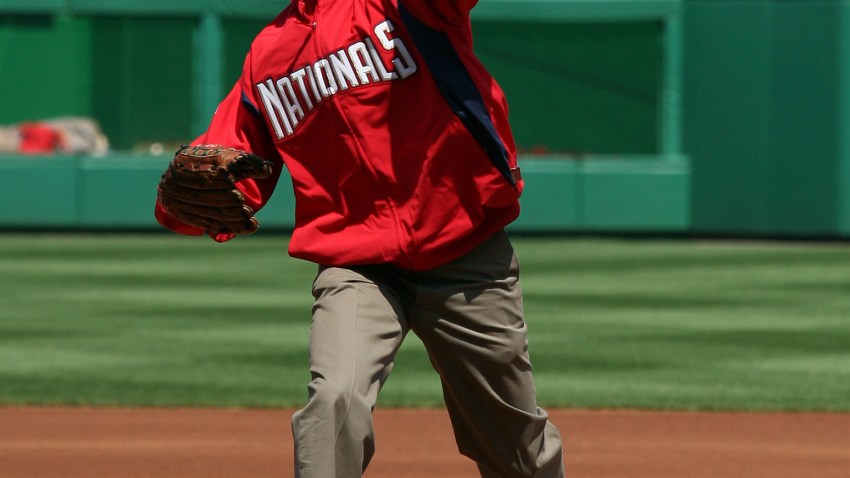 Our fair city is abuzz after the Nationals clinched their playoff berth last night, which will give Washington its first glimpse of October baseball in 79 years.
It was only a matter of time before D.C.'s most famous resident -- no, I'm not talking about you, Wale. We know where you stand -- chimed in with his predicitions on the "Fall Classic."
President Barack Obama weighed in on what he believes will be this year's World Series in a speech today in Pfitzner Stadium in Woodbridge, home of the Potomac Nationals, the Nats' Class-A affiliate.
"I am looking forward to a White Sox-Nationals World Series," he said. "It's going to happen. White Sox are still in first place. But I got to admit, you guys are looking a little better right now. You guys are looking very good."
A solid choice. Barring an epic collapse (though, sadly, it wouldn't be out of place in D.C. sports history), the Nats will win their first NL East title within the next few weeks, whiie the White Sox are two games up in the AL Central.
Then you realize that Obama is an unabashed Sox fan and that he lives in Washington. It's that time of year. Gotta please the constituents.
As you can see from the picture above, Obama once threw out the first pitch at Nationals Park while wearing a Nats jacket and White Sox hat. See, Barry -- do you mind if I call you Barry? -- that won't fly here come October. Though if you're looking for a first-class ticket out of the Oval Office, by all means!
Okay, so maybe I just exaggerated. But really, Mr. President. You gotta choose.
---
Follow Adam on Twitter @AdamVingan and e-mail your story ideas to adamvingan (at) gmail.com.