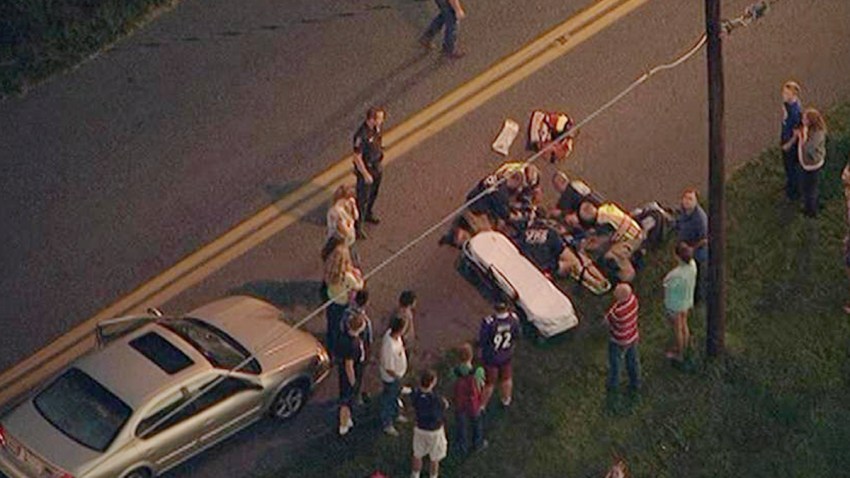 A 17-year-old pedestrian was hit by a car early Friday morning in Montgomery County.

The victim was hit on Route 124 at Watkins Road at the border of Gaithersburg and Damascus in Maryland.
She has non-life-threatening injuries.
The teen was taken into an ambulance around 6:20 a.m. Rescue crews initially waited for a helicopter to airlift her from the scene, but later decided to transport her by ground.
PHOTOS 17 y/o female struck Watkins Rd before Woodfield medivac reqested #mdtraffic #MoCo #breaking pic.twitter.com/9Ovu0tn35i — Brad Freitas (@NewsChopperBrad) August 29, 2014
The striking vehicle remained on the scene.
Stay with News4 and NBCWashington.com for more.