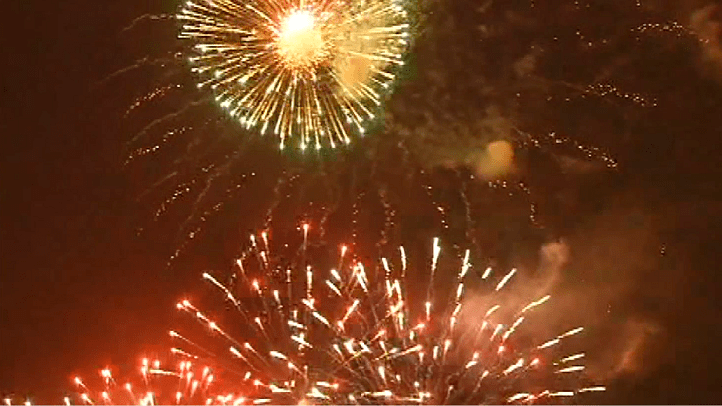 Ocean City officials have seen the weather reports about Arthur and decided to reschedule their fireworks show from Friday night to Saturday night.
Arthur is expected to strengthen over the next few days, but not directly impact the Eastern Shore. However, the strong storms and higher-than-normal winds will make it difficult to hold the July 4 celebration.
"Due to the passing storm and the probable residual effects of the weather, including wind and rain, it would be logistically challenging to hold the fireworks shows on Friday," said Ocean City Mayor Rick Meehan on the city's blog.
"We are expecting some wet weather on Thursday night and into Friday morning, which makes it nearly impossible to set-up the fireworks show on the beach in enough time for Friday night. Alternatively, the weather over the weekend looks beautiful so Saturday is the safest choice."
Both celebrations – one at Northside Park and one in the area of North Division Street and the beach – have been rescheduled for July 5. The times for the shows will remain the same despite the date change.
In Laurel, Md., the celebration will take place all day on July 5. It starts with a parade at 11 a.m., a car show at noon, and a hot dog eating contest at 2:30 p.m.
Fireworks will light the sky over Laurel Lake at 9:15 p.m.
In Lorton, Va., a party at the Workhouse Arts Center on Ox Road begins at 3 p.m. Fireworks are scheduled to go off at dusk.