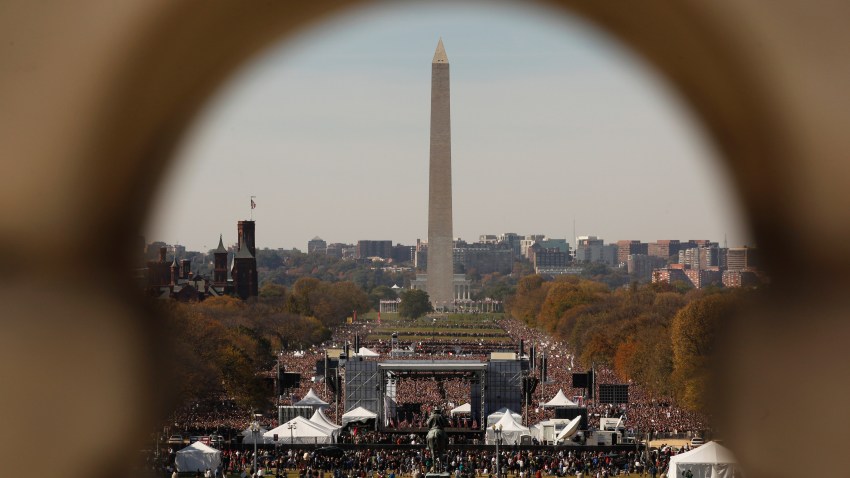 Tired of directing all the tourists who seem to wander aimlessly around the National Mall until they bump into a monument?
Well, the National Park Service and the Trust for the National Mall are trying to help by adding a new directory at the Smithsonian Metro stop.
And did we mention this thing is big?
The 17-foot-wide by 8-foot-high directory will be unveiled Tuesday afternoon.
This is the first installment of the $2.2 million Wayfinding system. The new map directory hopefully will help millions of annual visitors better navigate the National Mall.
The Wayfinding system will continue to be installed this summer and will include nearly 500 new signs replacing old ones.
The unveiling takes place at 12:30 p.m.