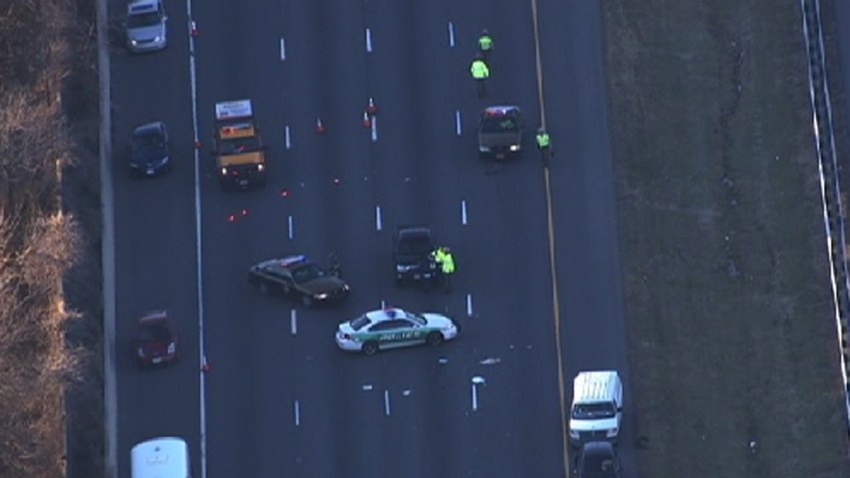 A motorcycle driver was seriously injured in a crash with a tractor trailer along the Beltway Monday afternoon.
Mark Brady with Prince George's County Fire said the accident was reported around 3:30 p.m. on the inner loop just south of BW Parkway in Greenbelt, near Kenilworth Avenue.
Initially, a helicopter was scheduled to land on the Beltway to pick up the motorcycle driver, Brady said. That was canceled when the patient's condition deteriorated.
There's heavy traffic in the area due to the crash.