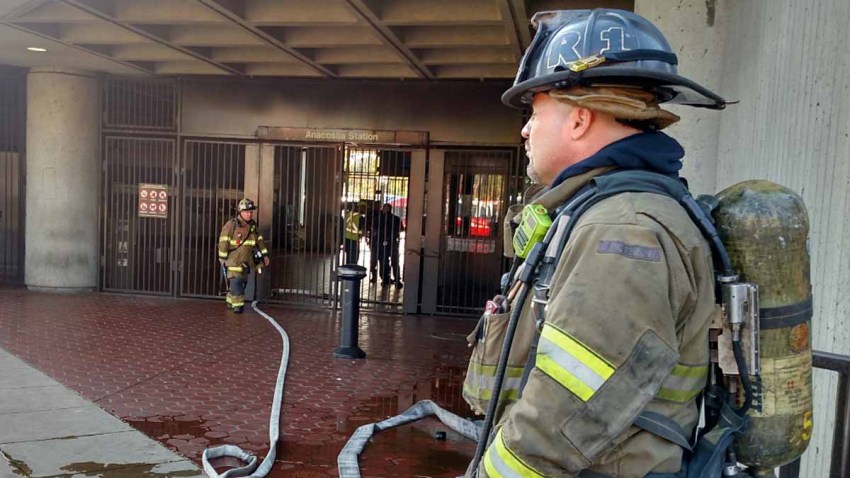 Metro trains on the Green Line bypassed the Anacostia station before rush hour Thursday night after smoke was reported.
Smoke was reported inside a mechanical room, according to Metro Transit Police. D.C. firefighters said about 4:25 p.m. that the fire was extinguished and smoke is clearing.
Metro reopened the station about the same time. No information on the cause of the fire was released immediately.
Stay with News4 for more details on this developing story.