Maryland state transportation officials acknowledge problems monitoring traffic and limitations responding to incidents along the Baltimore-Washington Parkway, in a series of memos and reports reviewed by the News4 I-Team.
Those reports, issued to former Governor Martin O'Malley in 2013, cite a lack of traffic cameras along the heavily-used 32-mile parkway.
In its reports, the transportation officials notified the governor's office the Maryland State Highway Administration is "relatively blind to traffic and accidents" on the parkway, due to the shortage of cameras.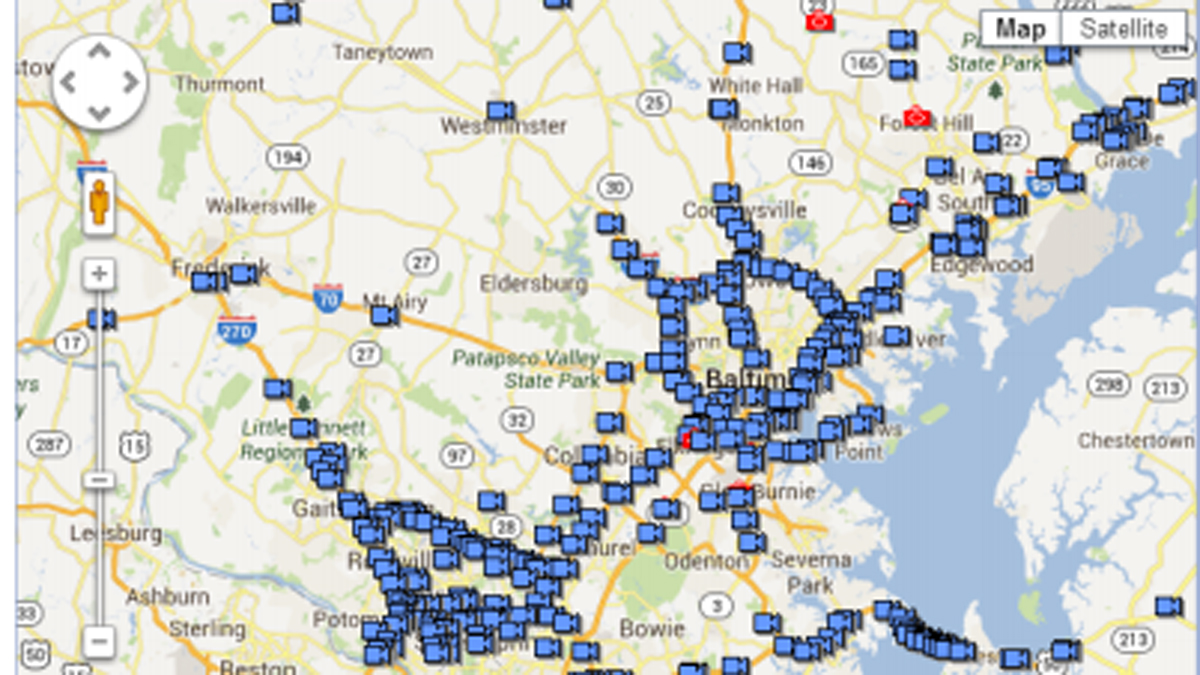 They also said the agency was experiencing difficulty redirecting traffic to other roadways.
An I-Team review of state cameras deployments shows just two closed-circuit TV cameras along the BW Parkway, including near the interchange with Maryland Route 32. State highway officials said they are trying to install a set of six new cameras to reduce the visibility problems, most posted near the major interchanges north of the D.C.-Maryland line.
The I-Team has learned the state expects to post the new cameras by mid-2016. A live feed of those cameras would be made available to police and the public on a state website.
U.S. Park Police patrols the Baltimore-Washington Parkway and responds to accidents and crimes along the span.
Park Police union officials said they frequently monitor state highway cameras, and have also suffered from the lack of visibility along the parkway. Union spokesman Ian Glick said officers would be better positioned to respond to accidents, including hit-and-run accidents, once the state posts the additional cameras.
"911 calls to police will almost always be the first way both police and SHA find out about a crash," a State Highway Administration spokesman said. "The cameras are used to monitor delays and occasionally we spot a crash in the camera, but they will always be for traffic monitoring, not enforcement purposes."
In a statement to the I-Team, U.S. Park Police Chief Robert MacLean said, "The U.S. Park Police continually evaluates the use of technology to assist and support its mission and is open to analyzing the use of public safety tools such as video cameras."
The installation of new highway cameras requires some federal approval from the National Park Service. A state highway official said a series of engineering studies, underground utility work and safety reviews are also necessary.
The new cameras would be placed atop 50-foot high posts, the I-Team has learned. The state must also examine the safety of the locations of those posts.