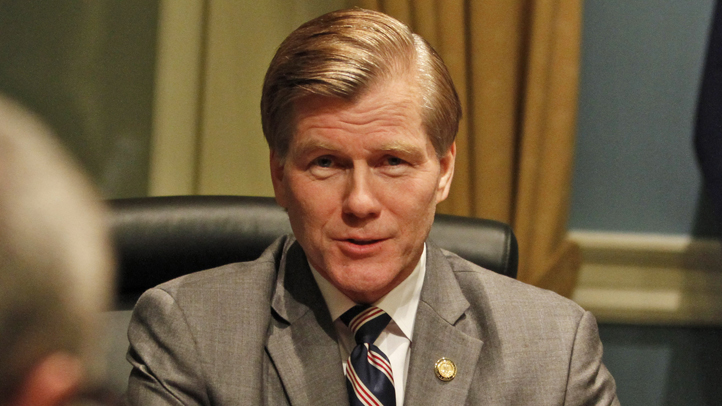 Virginia will sign onto a federal health insurance exchange to meet its obligations under the federal health care overhaul, Gov. Bob McDonnell said after seeing his hopes of repeal likely die with President Barack Obama's re-election.
McDonnell said defaulting to the federal exchange option is preferable to expanding the state's Medicaid program or establishing a state-based benefits program.
"I don't want to buy a pig in a poke for the taxpayers of Virginia," McDonnell said in a story published Thursday in the Times-Dispatch. "At this point, without further information, the only logical decision for us is to use the federal option."
McDonnell posed questions about the health benefit exchange to the president on behalf of the Republican Governors Association, which he chairs. He said he has not received sufficient answers to go ahead with a state exchange.
States face a Nov. 16 deadline to decide whether to set up their own exchange for people to shop for private health insurance policies or allow the federal government to run them.
Some groups who support the reforms renewed calls on Wednesday for Virginia legislators to plan to implement the overhaul post-election.
"With the election decided, it is now clear that the nation's health reform law is here to stay, and Virginia lawmakers need to turn their attention to full implementation of the health care law in order to ensure that more Virginians have access to quality, affordable health care,'' said Michael Cassidy, president and CEO of the Commonwealth Institute for Fiscal Analysis.
The General Assembly passed a law last year -- and McDonnell signed it -- giving the governor the authority to plan for implementing a state-based health benefits exchange. McDonnell has not responded to recommendations made by his advisory council a year ago on how to create the exchange.
McDonnell and House Speaker William Howell, R-Stafford, blocked legislative attempts this year to create a state-based exchange.
McDonnell also has said he opposes expanding the state's Medicaid program, which provides care for the needy, elderly, blind, disabled and poor families with children. The program is funded jointly by federal and state governments.
A handful of states with Republican governors have said they will not expand Medicaid, which means they relinquish an influx of federal funding that goes with it. The U.S. Supreme Court ruled in June that the government could not withhold federal funds for current Medicaid benefits in states that choose not to expand the program.
"I don't believe the federal government can possibly deliver its commitment to fully fund the program and I don't want to be part of contributing trillions of dollars to the national debt,'' McDonnell said.
McDonnell said Virginia could change course at a later date.
Virginia was one of the states that challenged the health care overhaul, which was upheld by the U.S. Supreme Court in June.