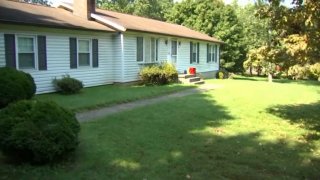 A Montgomery County man is charged with criminal neglect after his elderly father's decomposed body was found last week in their home.
Gary W. Howes was found dead in his house on Bready Road, in the Olney area, county prosecutors said Wednesday. He was 75 and was a retired driving instructor for a bus company.
His son, Gary D. Howes, 51, was charged with neglect of a vulnerable adult resulting in death or serious injury. It wasn't immediately clear if he had an attorney. 
Charging documents say county police found the senior's body after a family member requested a welfare check. His son allegedly told police his father was visiting a friend in West Virginia. Detectives learned that that friend died five years ago. 
We're making it easier for you to find stories that matter with our new newsletter — The 4Front. Sign up here and get news that is important for you to your inbox.
Gary W. Howes' doctors, neighbors and a pharmacist said they hadn't seen him in months. Prosecutors say he had conditions that required regular medication.
Neighbor Eddie Gregg said he had feared something was wrong.
"I'm just tore up about it. Gary and I used to sit and talk a lot. We were good buddies," he said.
Local
Washington, D.C., Maryland and Virginia local news, events and information
Montgomery County State's Attorney John McCarthy advised families to check in regularly on vulnerable family members and avoid having one person be someone's sole caregiver.
Police received a call on Sept. 6 requesting that officers check on Gary W. Howes' welfare, charging documents say. The caller told police they had frequently spoken with him by phone but the home's landline and a cellphone line were disconnected. When family members went to the house, the younger Howes either wouldn't answer the door or wouldn't let them in. The caller reported last seeing Gary W. Howes nearly a year ago, in October 2020.
Police learned that Gary W. Howes had medical conditions but hadn't seen his doctors in months. A pharmacist said their last contact was in December 2020.
Officers went to the Howes' home on Sept. 7 and found that the windows and doors were covered. They spoke with the son but he refused to let them inside. Officers were able to see cleaning supplies and "plastic wrapping material" in the house.
The younger Howes allegedly told police his father, who used a walker, was in West Virginia with a friend and would return home in a few days. Police learned that the man the son named died in 2016.
Detectives also learned that the younger Howes frequented an antique mall in Olney, where he sold items. An employee told police Howes had said his father died.
An acquaintance of the elder Howes told police the senior had been concerned about several guns his son owned.
Officers looking for the elder Howes contacted hospitals, nursing homes, shelters and medical examiners' offices but found nothing. They obtained a search warrant to enter the home on Bready Road.
Officers went to the house on Sept. 9. The younger Howes again said his father was in West Virginia. He told officers they were "wasting valu[able] public resources searching for his father," charging documents say.
Officers entered the house and smelled "an odor of human decomposition." They found Gary W. Howes' remains in a bedroom. Used adult diapers also were found.
Information was not released on Gary W. Howes' cause of death. An initial autopsy was conducted and there were no findings suggesting homicide, McCarthy, the state's attorney, said. The investigation is ongoing.
Gary D. Howes was jailed on $10,000 bond with release conditions including getting mental health treatment. He was released pending further court action. If convicted, he faces up to 10 years in prison and a $10,000 fine.
Stay with NBC Washington for more details on this developing story.