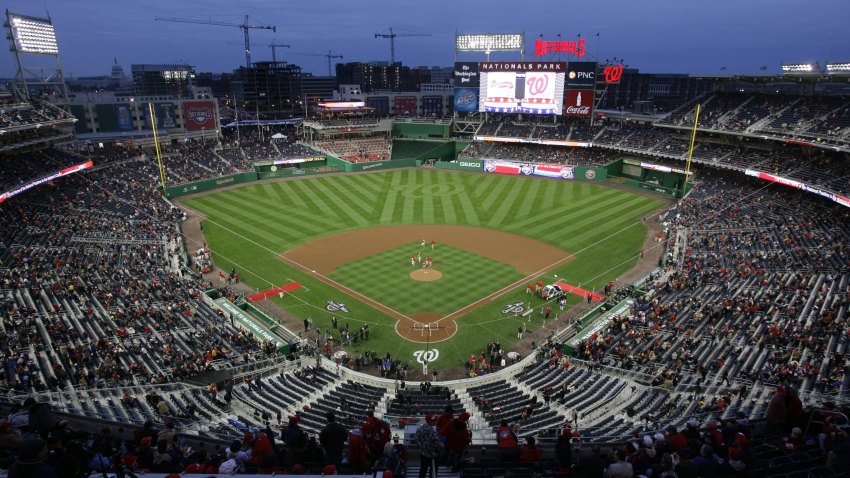 WASHINGTON -- Police are searching for a suspect in a stabbing at Nationals Park.
The victim and suspect both worked in concessions at the stadium. The suspect apparently stabbed the victim in the kitchen area of the Presidents Club, a VIP section, at about 8 p.m., about an hour after the Washington Nationals and Florida Marlins game began, police said.
The victim was stabbed in the chest and taken to an area hospital. His injuries are not life-threatening.
The suspect is described as man in his mid-40s, standing 5'7" tall and weighing about 150 pounds. He was wearing a blue shirt and black pants and walks with a slight limp.
The stabbing didn't appear to have disturbed the game.
The suspect did manage to leave the stadium, despite police being at every exit at the stadium. However, the police say they know who he is and expect to make an arrest soon.
The Marlins won the game 9-6.