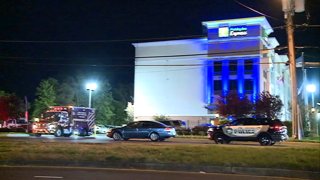 A man working at a hotel in Hyattsville was shot and wounded after someone made a noise complaint, police say.
The shooting happened just after midnight Thursday, Prince George's County police say. Police cars and ambulances were seen outside a Holiday Inn Express.
Police say a man knocked on a door at the hotel to respond to a noise complaint and another man shot him.
The victim was taken to a hospital and was in stable condition. The man accused of firing the shots is in police custody, police say.
Stay with News4 for more on this developing story