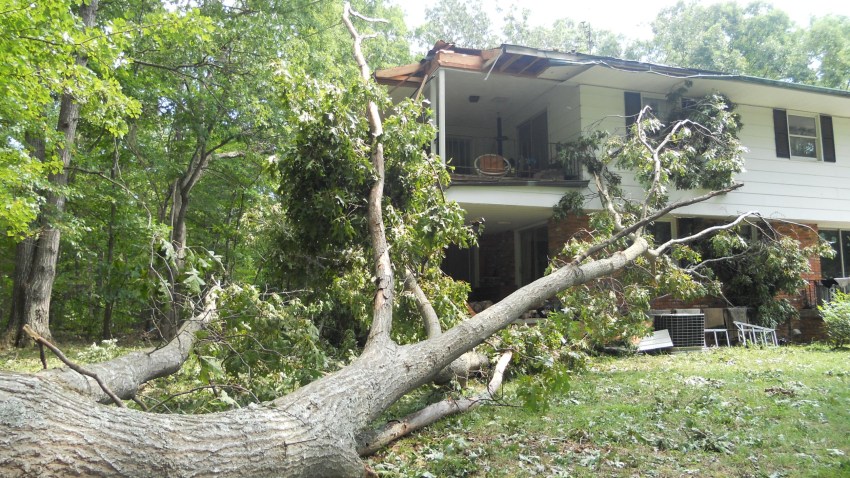 The storm has passed, but there's still lots of debris in your yard and repairs to be done. But it's important not to get taken when it comes to hiring a contractor to do cleanup of tree debris or repair of any damage to your home.
After a storm like this, fraudulent contractors pop up in neighborhoods going door to door trying to sell a quick fix. Don't buy it! The Montgomery County office of consumer protection offers these tips so you don't fall victim:
First, do not be rushed into making a decision. You could be overcharged, or a contractor could do more damage than good. Ignore the door-to-door appeals. Instead, consider someone you know or recommended by a friend or neighbor.
If you hire someone, make sure the firm is licensed, bonded and insured. Then make sure to get a written estimate with an invoice listing the parts needed to make the repair. Never pay for services in cash. That's a red flag that the contractor is trying to scam you. Pay by credit card so that if the service is done incorrectly, you can contest the charge.
---
Follow us on Twitter and Facebook. Sign up for our e-mail newsletters and get breaking news delivered right to your mobile phone -- just text DCBREAKING to 622339 to sign up. (Message and data rates may apply.)