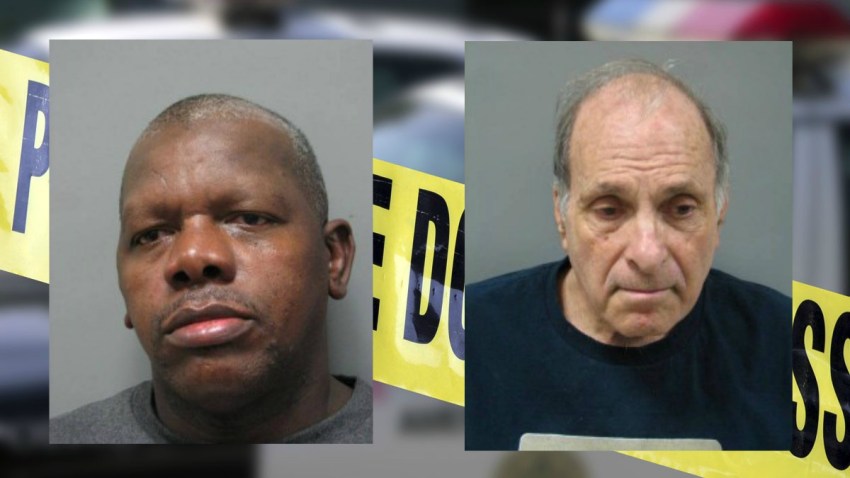 An Olney, Maryland, man allegedly paid a group of people to forcibly evict two tenants from a building he owned -- but every other tenant in the building was forced to move out as well.
The landlord, Martin Winepol, 71, of the 17700 block of Cashell Road in Olney, was arrested Aug. 12. He faces several charges, the most serious of which is conspiracy to commit first-degree burglary.
Winepol allegedly paid five people to force a woman and her adult son out of an apartment in the basement of Winepol's home after they were late with their rent payment.
Police said neighbors reported a woman screaming for help outside Winepol's house at about 8:30 p.m. Aug 6. The 72-year-old woman said she and her 50-year-old son were forced out of the basement apartment by four men and one woman.
The group allegedly pushed both the man and woman, broke the woman's phone and took the man's phone. Winepol was allegedly told the pair to "go and pack their stuff."
One of the five paid to evict the pair was identified by police as Garfield Johnson, 50, of the 1700 block of Wycliff Avenue in Parkville, Maryland. He was arrested Aug. 13 and faces charges of first-degree burglary, among others.
Montgomery County police are seeking help identifying the four other suspects.
Police said Winepol had illegally converted his home into a boarding house, which was occupied by 15 people. Housing inspection officials said all tenants had to leave until the house was converted back into a single-family home.
Police said they spoke with another of Winepol's tenants who said he had been told by Winepol to expect commotion that evening, that some tenants were going to be forcibly evicted and that he should stay in his home.
After police obtained warrants for both Winepol and Johnson's arrests, Winepol turned himself into police.
Winepol allegedly knew Johnson because he used Johnson's tree-removal services in the past. Police said Winepol paid Johnson $1,000.
Winepol also faces charges of conspiracy to commit robbery and conspiracy to commit second-degree assault. Johnson is also charged with robbery, two counts of second-degree assault and conspiracy to commit first-degree burglary and robbery.
Police are asking for anyone with information in this case to call Officer Sharif Hidayat on 240-773-5500. Callers will remain anonymous.