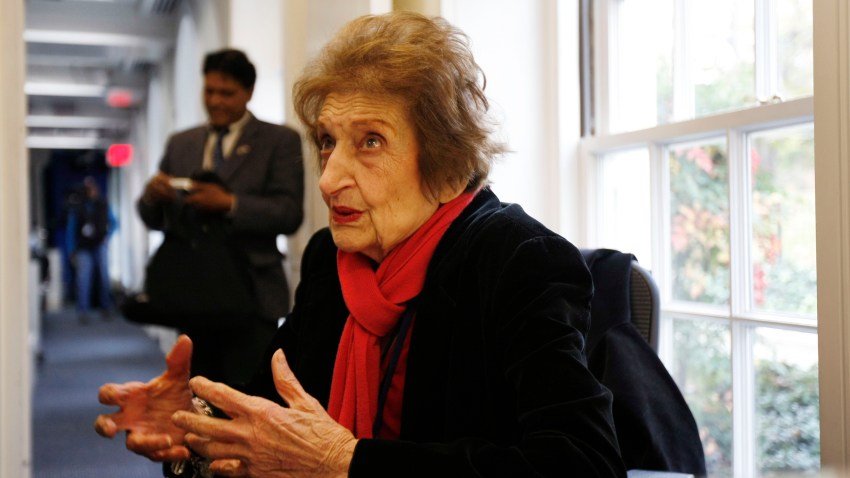 Normal 0 Legendary journalist and former White House correspondent Helen Thomas is coming out of retirement.
The 90-year-old journalist is resuming her weekly political affairs column, which is published in print and online exclusively in the Falls Church News-Press.
Thomas was asked to resign her post as White House correspondent in June 2010 after making comments that some claimed were anti-Semitic. When asked about Israel after commandos boarded a ship and killed civilians who were on a humanitarian mission to Gaza, Thomas commented that "they should get the hell out of Palestine … go home to Germany, Poland, America and everywhere else."
Nicholas Benton, the owner-editor of the News-Press, defended his decision to bring Thomas back.
"Ms. Thomas' comments were intemperate and inappropriate, as she conceded afterward … I am proud that a journalist of the stature and professionalism of Helen Thomas is relaunching her career … and she more than deserves, and I am honored to help provide her the proverbial 'second chance.'"
Thomas has covered every president on a day-to-day basis since 1960.
Her first column in her return is on Social Security reform and can be found on page 13 of theFalls Church News-Press. Normal 0