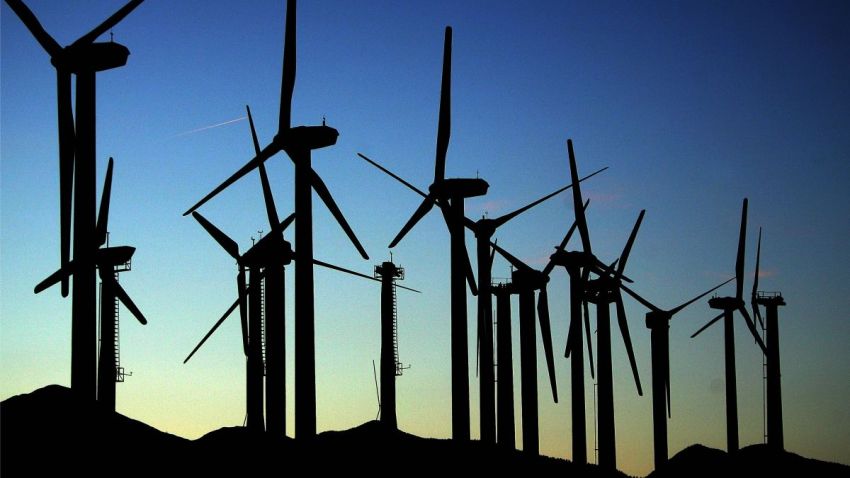 Google's new venture: farming.
It doesn't sound like something a company known for its technology would be into. But it's not the plow-and-manure kind of farming that's got Google investing.
Google and a group of technology and investment firms are putting $1.8 billion into a network of deep water transmission lines for future wind farms off the East Coast.
The lines would run off the coasts from Virginia to New Jersey and would generate enough energy to power 500,000 homes.
The network would tie into an electric grid that connects 13 states and Washington D.C.
The project would be completed in phases. The first would be done in federal waters and finished by 2016.
The entire project would cost $5 billion over the next ten years. Google will own 37.5 percent of the project.
In May, Google made its first direct investment in wind energy, buying a $38.8 million stake in two North Dakota wind farms.
"We believe in investing in projects that make good business sense and further the development of renewable energy" said Rick Needham, Google's green business operations director. "We're willing to take calculated risks on early state ideas and projects that can have dramatic impacts while offering attractive returns" he said.
Google uses renewable energy to power its data centers -- but its energy demands for indexing all the world's data are immense.