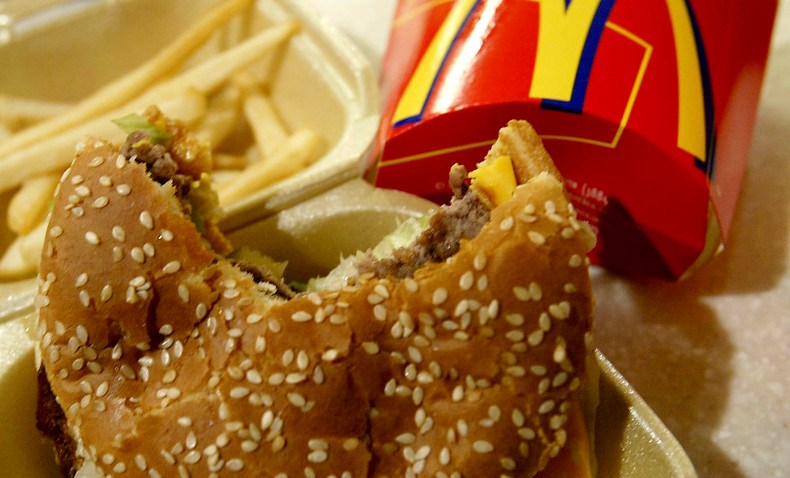 It took an army of drivers to plow the streets after a record-breaking winter.

The back-to-back blizzards of 2010 created an unprecedented attack on the District's soil.

The District Department of Transportation responded, along with the Department of Public Works. Both agencies worked for weeks to clear the snow and ice that fell onto the 2,295 roadways, bridges, overpasses and ramps they oversee.

It wasn't easy, and this army, like every army, needed some chow.

Taxpayers paid almost $400,000 for meals and housing, according to the Washington Examiner. About $73, 000 of that was spent on McDonald's gift cards.

DDOT used much of that money, but Director Gabe Klein explains the agency did what it had to do to make sure employees were taken care of considering the blistering conditions.

"We had people all over the field," Klein said. "McDonald's is decentralized. You can always find them."

Klein confirmed that the agency later provided Panera Bread to employees as a healthier option.

"If we can keep our people healthy and happy, that's what we will do," Klein said.

D.C. residents also paid to house some District employees during the storms.

"It's not like they're at the Four Seasons," said Ward 1 D.C. Councilman Jim Graham in an interview with the examiner. "It was just a place, after a 12 hour shift, for them to get some rest. That's the way it was presented to me."

DDOT and DPW are holding snow debriefs. They are examining what they did right and what there is to improve ahead of next winter.

"We are working to formalize relationships for next year. We spent a very reasonable amount considering everything was done at last minute," said Klein.

DDOT is holding formal meetings with other agencies. They are also handing out surveys and encouraging employees to make suggestions for next year.

"Overall, I think we did a great job considering this happened once in about 100 years," Klein said.