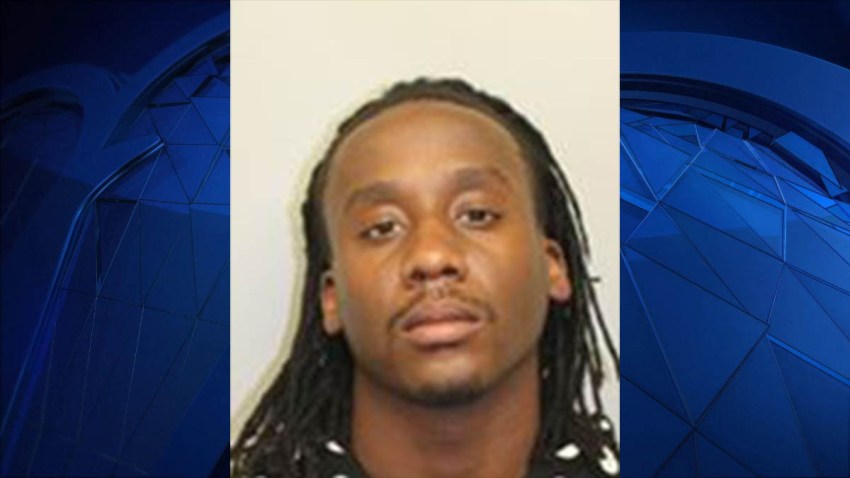 We finally have a beautiful, sunshine-filled weekend! Make the most of it with any of these events in and around D.C.:
But first:
-- Brad Paisley and The Offspring are coming to town this weekend. Here's everyone else heading to D.C. in the coming months.
-- Time is ticking for a summer vacation! Here's 10 places to check out in Virginia, day trips around Maryland and the best spots within 100 miles.
-- Feeling hungry? You definitely will feel the stomach rumbles after checking out the best ways to eat and drink your way through summer.
-- Outdoor movies are one of the best parts of a D.C. summer.
-- Have you checked out our guide to 100+ Things to Do in D.C. This Summer? It's not too late to still make this the #BestSummerEver.
Here are our top picks for your weekend:
DC Beer Week
Through Sunday, various locations
Crabs and beer. Yoga and beer. Brunch and beer. Art and beer. If you love drinking beer and can tolerate any other activity, Beer Week has something fun for you. We've rounded up the best events right here.
Alexandria Summer Restaurant Week
Through Aug. 26
Dozens of restaurants are offering specials for Alexandria's restaurant week. There's several options, including a $35 dinner for two, a $35 three-course meal and $22 lunches.
Loudoun County Restaurant Week
Through Aug. 31
Restaurants from Ashburn to Sterling are offering deals on food for the county's first-ever restaurant week. Check out the menus here.
Maryland Renaissance Festival
Weekends through Oct. 21, Crownsville, Md.
Hear ye! Hear ye! Don your best 15th century garb and grab a turkey leg at the Maryland Renaissance Festival. Performances, including jousting, music, science demos and Shakespeare, are plentiful. Check out the schedule in advance so you don't miss your favorite thing. Tickets are discounted through Sept. 9; they cost $19 for adults.
Legendary: Sweet Slice of Liberty
Friday and Saturday at 6:30 p.m. and 8 p.m., Slim's Diner (Petworth)
Immersive theatre company TBD hopes to take dinner and a show to a new level. Your ticket gets you a three-course meal seated with one of the "legends." As a diner, you can be part of the show and explore the world that the writers and actors create. Friday tickets are $45; Saturday tickets cost $55.
For Your Friday
UDC Green Roof Tours
Friday, 5:30 p.m. to 6:30 p.m.
There's 20,000 square feet of food production happening right above the urban rush of Connecticut Avenue. On Friday, you can tour it for free.
Jazz in the Garden
Friday, 5 p.m., Sculpture Garden
Friday is your last chance of the summer to sit back and enjoy D.C.'s iconic free jazz performance. Speakers of the House are set to perform.
For Your Saturday
17th Street Festival
Saturday, noon to 6 p.m., 17th Street NW from P to R streets
Dupont's 17th Street is bringing out all the stops: Enjoy a rich slate of performers showcasing dance, music and even a drag performance; shop from a number of vendors or bring the kids out for a moon bounce. It's free to attend, but you get special discounts with the purchase of a $10 ticket.
Taste of the World Festival
Saturday, 11 a.m., Emery Recreation Center
Cuisine from India, Dominican Republic, Ethiopia and several Caribbean countries will be on display alongside performances. There will also be a marketplace of handmade goods.
Martin Luther King, Jr. "I Have a Dream" 55th Anniversary Walking Tour
Saturday, 9 a.m. to 11:30 a.m., Washington Monument
Learn about and relive Dr. Martin Luther King's famous "I Have a Dream" speech at the place where it was delivered. The tour is free, but you should register in advance.
Capital Dragon Boat Regatta
Saturday, 6 a.m. to 6 p.m., The Wharf
Grab a spot along the waterfront and watch dragon boat teams glide along the water in ornately carved watercraft. Watching is free.
Arena Stage Community Day
Saturday, noon to 6 p.m., Arena Stage
Enjoy food, face painting, performances and more. It's free to enter.
For Your Sunday
Full Moon Kayak Tour
Sunday, 7 p.m. to 10 p.m., Occoquan Regional Park, Lorton, Va.
Beginners and seasoned kayakers alike can enjoy a moonlit adventure down the Occoquan River. Tickets are $59.
Black Queer History
Sunday, 6:30 p.m. to 8:30 p.m., Reliable Tavern
Delve into the history of black queer culture. Tickets cost $38.
Full Moon Forest Bathing at the Arboretum
Sunday, 8 p.m. to 10 p.m., National Arboretum
No, this isn't actually a bath. Forest bathing is a meditative way to immerse yourself in nature. Tickets cost $35.
Family Fun Day Dog Adoption Event, Lidl (1175 Warrenton Road, Fredericksburg)
Sunday, noon to 4 p.m.
On National Dog Day, the Fredericksburg SPCA is hosting a Family Fun Day and dog food donation drive at an area grocery store. Visit to meet puppies and dogs searching for their forever homes, and enter a dog photo contest for the chance to win a year's worth of dog food. During the event, Lidl will match every purchase of dog food with an equal quantity of food for shelter dogs. The event is free.