Federal investigators stopped a series of schemes to fleece a federal government program that provides free computers to public schools.
The Computers for Learning program, which is used by dozens of federal agencies to distribute older government computer equipment, has been exploited by criminals and is potentially vulnerable to misuse, according to a News4 I-Team investigation.
Through Computers for Learning, public school districts and non-profit organizations nationwide apply to receive free computer hardware from federal agencies. The hardware includes laptops, desktop computers and accessories. The federal agencies donate the equipment to schools and organizations free of charge once the equipment is outdated or no longer needed for government use.
The I-Team's review of records compiled by the US General Services Administration, which administers the government's Computers for Learning website, shows the program distributes nearly 30,000 pieces of computer equipment to schools and non-profits each year.
The I-Team's review of federal court records and memos issued by the U.S. General Services Administration Office of Inspector General found millions of dollars in computers collected by criminals executing fraud schemes. In at least two cases, men admitted creating fraudulent applications for Computers for Learning equipment, misrepresenting themselves as leaders of non-profit educational groups. Instead, according to GSA Inspector General records, the men were criminals seeking to resell the computers for personal profit.
In 2015, Steven Bolden of California pleaded guilty to a fraud charge for accepting more than 19,000 pieces of Computers for Learning equipment, then putting the equipment up for sale. According to a U.S. Department of Justice report on the case, Bolden misrepresented himself as a representative of a legitimate non-profit organization in order to obtain the computers.
In a separate case in spring 2016, Benjamin Twiggs pleaded guilty to a charge of making a false statement, after federal investigators accused Twiggs of submitting bogus information on his application to obtain Computers for Learning equipment. Twiggs also misrepresented himself as the head of an educational non-profit, federal investigators said. He collected about 100 computers, including from a federal warehouse in Lorton, then resold the devices from his apartment in Philadelphia, according to the GSA Inspector General. Surveillance video and photos obtained by the I-Team show Twiggs loading piles of computers into a U-Haul truck at the Lorton warehouse.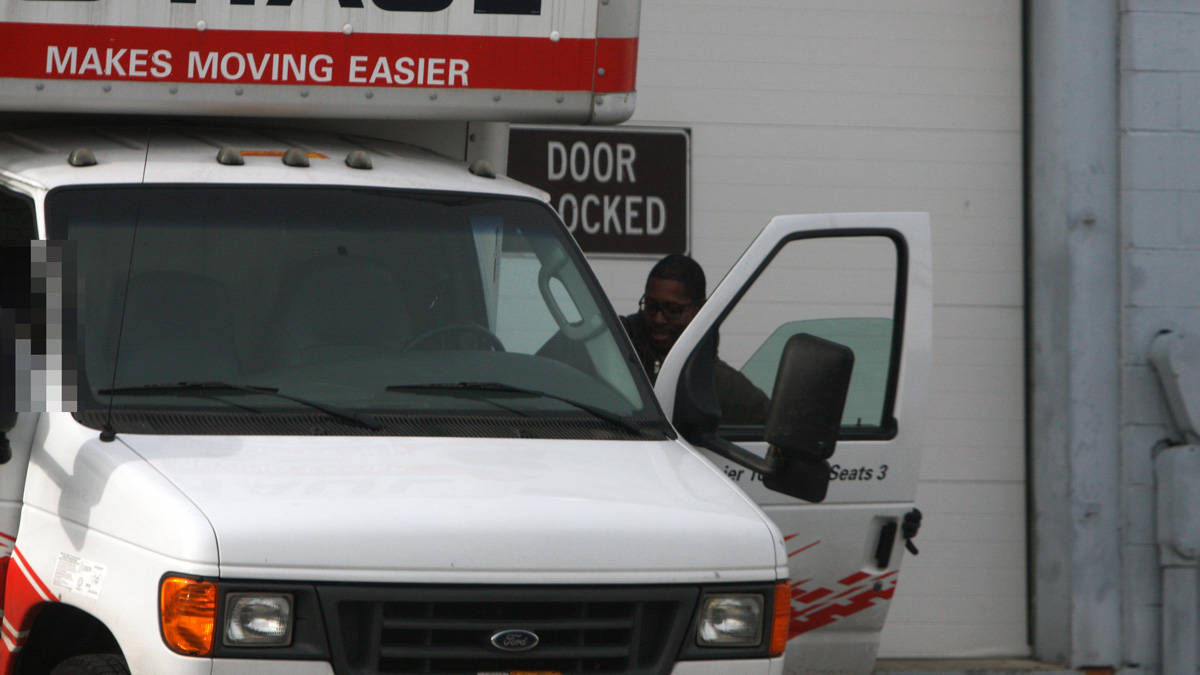 "It is important that the computers get to the students they're intended for," GSA Inspector General Special Agent James Adams said. "They're not for criminals who sell them for profit on the street."
The I-Team's investigation of Computers for Learning revealed potentially vulnerabilities to criminal activity. Though the US General Services Administration manages the program's website, no federal agency oversees the entirety of the program or its recipients.
There is no government-wide requirement of background checks or in-person visits of school s or non-profit agencies that apply for equipment to the program. There is also no ban on recipients re-selling the computers they obtain through Computers for Learning.
In a 2013 case, a representative of a non-profit educational group in Silver Spring accepted a set of computers through the program, even though the group had stopped operating three years earlier. Federal agents found piles of the computer outside in a yard of a group member's home in Montgomery County, Maryland. According to a memo produced by the GSA Inspector General, the organization was able to continue applying for an accepting donated computers, despite the organization's shutdown.
The Computers for Learning program is utilized by school districts throughout the Washington, D.C.-area.
"This is a good program," Adams said. "These computers are obsolete for federal agencies but definitely can be used locally for children."
At Gov. Thomas Johnson High School in Frederick, Maryland, administrators estimate they've received more than 700 computer devices through Computers for Learning, saving hundreds of thousands of dollars in budget expenses.
"They don't give us the newest of the new, but everything we receive is generally in good performing standards," school technology manager Tevin Edwards said. "It saves us a lot of money."
Computers for Learning Equipment Distributed Fiscal Year 2015:
Reported by Scott MacFarlane, produced by Rick Yarborough, and shot and edited by Jeff Piper.