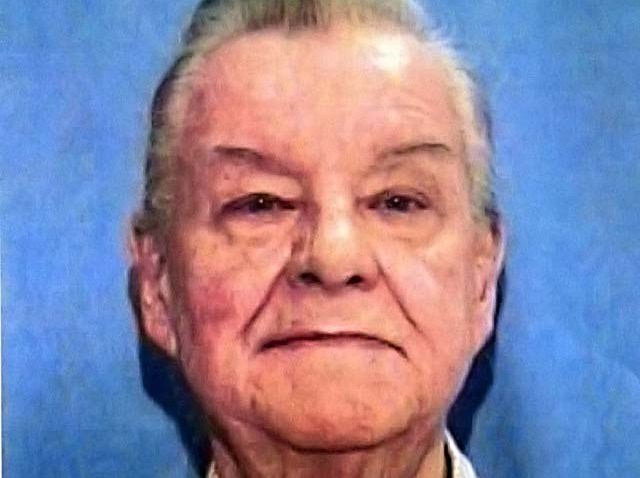 James von Brunn, the white supremacist who died before he could stand trial in the shooting death of a security guard at the U.S. Holocaust Memorial Museum, first came to the FBI's attention 47 years ago when he was accused of making a death threat over a business dispute.
Documents about the 1963 incident were released by the FBI this month in response to a Freedom of Information Act request from The Associated Press.
The episode provides an early glimpse of von Brunn as an angry man. In later years, he tried to kidnap members of the Federal Reserve board -- a crime for which he spent more than four years in prison -- and became a virulent white supremacist who published racist and anti-Semitic rants. On June 10, according to charges that were still pending when he died in January, he walked up to the Holocaust museum in Washington and opened fire, killing a guard. He was hit in the face by return fire.
Von Brunn denied making the threat in 1963, and the U.S. attorney's office in Maryland declined to prosecute.
The dispute involved $1,000 that von Brunn said he was owed by a Greensboro, N.C., company. Von Brunn, then a commercial artist, worked for Greensboro-based W.H. Long Marketing Co., which handled an advertising campaign for Southern Plastics Engineering Co. The plastics engineering company was disputing the bill and withholding payment to Long, so Long hadn't paid von Brunn.
A Southern Plastics Engineering official, whose name was redacted from the documents released by the FBI, reported that von Brunn, who had moved from North Carolina to Easton, Md., called him repeatedly about the payment over a period of about six months. Then on March 1, 1963, von Brunn called the man at his home late at night.
The man told agents that during a 30-second conversation, von Brunn repeatedly said: "I'm going to kill you," according to an FBI report. Von Brunn is also quoted as saying, "I'm going to get you. You are dead."
The FBI found von Brunn at his mother-in-law's house in Upper Fairmount, Md. He acknowledged calling the man at home but said he never directly threatened to kill him. Von Brunn said he told the man, "I don't like liars."
"You are the type of guy who ought to be put out of his misery, and if I ever get my hands on you I'll do it for you," he said he told the man.
In a signed statement, von Brunn said he had no intention of harming the man. He said he was angry and needed the money badly because his wife was in a New York hospital.
The assistant U.S. attorney mentioned in the FBI documents, Stephen H. Sachs, said Tuesday he had no recollection of the incident.
"If I could have foreseen the future, I would've authorized his arrest," Sachs said jokingly. He went on to become U.S. attorney and Maryland attorney general.

Copyright AP - Associated Press