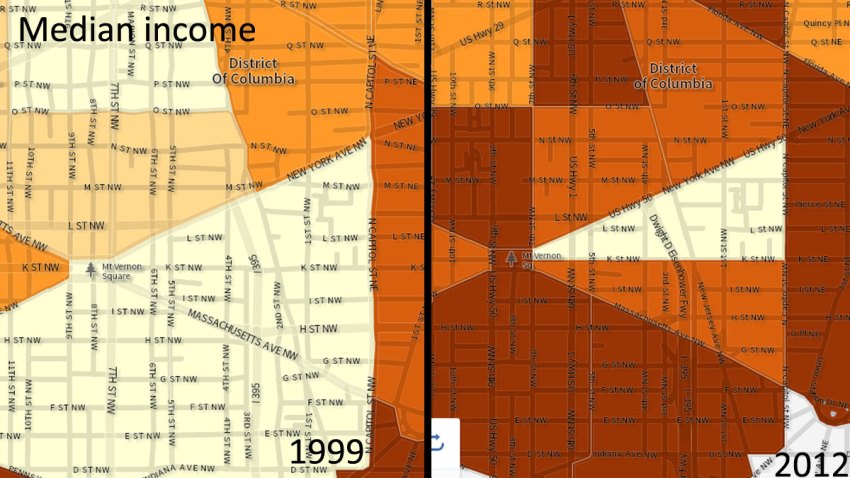 It's hardly a secret that D.C.'s been gentrifying over the past decade or so, as new construction, restaurants and real estate fill in existing neighborhoods and remake areas hit hard by 1968's riots.

Now you can play around with the some of data yourself, through the U.S. Census Bureau's new Census Explorer, which tracks stats -- like median income, population older than 65, and population of those with a high school diploma -- in census tracts and larger jurisdictions, all the way out to the state level.

In the example pictured above, NoMa -- a community whose nickname didn't even exist a few years ago, but now has had a Metro station renamed for it -- is seen in 1990 and 2012. The deeper-colored the area, the higher the median income (red is greater than $75,0000; cream is less than $35,000).

On the map, a few things continue to be apparent: 16th Street NW, and to a lesser extent, 11th Street NW, continue to be dividing lines of sorts. And areas east of the Anacostia River continue to suffer from low income, including one census tract where residents' median income was just $13,730 in 2012.
The Census Explorer debuted Tuesday. You can play with the data online here.