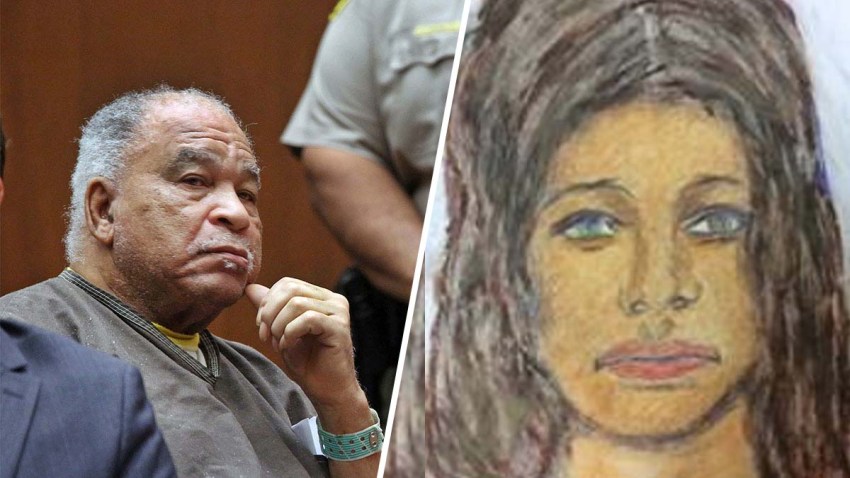 A serial killer who may have committed at least 90 murders across the country sketched a drawing of a young woman he says he killed in Prince George's County, Maryland, almost 50 years ago.
Last month, Prince George's County police announced they had linked 78-year-old Samuel Little to a 1972 cold case in the county.
Police have not been able to identify the 19-year-old victim, but this week, Little sketched a drawing of the young woman. Investigators are hoping the sketch will help them finally identify her.
Little and the woman are believed to have met at a Greyhound bus station on New York Avenue in Washington, D.C., in May or June 1972. Over a three-day period, Little and the woman had interactions and at one point, left the station in Little's car, Little told authorities. They drove on what investigators believe was the Baltimore-Washington Parkway, left the parkway in the area of Beltsville, Maryland, and had sex, Little told authorities.
He then strangled the victim, he said.
During a press conference last month, Detective Bernie Nelson said Little killed women "for sexual gratification."
"I can truly say that Samuel Little is a true monster," Nelson said. "He's every woman's ultimate nightmare."
The woman's remains were found in December of that year by a hunter who was walking through a wooded area. A medical examiner concluded that the remains had been there for about six months.
Little was in the D.C. area at the time of the killing and was arrested on a handgun charge in May 1972 at the same bus station where he said he met the victim.
She may have been from the Massachusetts area and had recently gotten divorced, Little told investigators. Her height was between 5'2" and 5'6". She was Caucasian and may have had a child.
Little, also known as Samuel McDowell, is serving three life sentences for strangling three women in the Los Angeles area from 1987 to 1989. Last week, he pleaded guilty to the murder of a Texas woman in 1994.
According to the Wise County Sheriff's Office in Decatur, Texas, Little also gave investigators details on a "multitude" of murders he says he committed from 1970 to 2005 in Texas, Florida, Georgia, Kentucky, Tennessee, Mississippi, Louisiana, Illinois, Ohio, California, Indiana, Arizona, New Mexico and South Carolina.
As Little conveyed information about homicides to Texas Rangers who interviewed him, they would contact local law enforcement agencies in those areas.
If Little is found guilty of the murders he's provided information about, he "will be confirmed as one of, if not the most, prolific serial killers in U.S. history," according to a statement from Ector County District Attorney Bobby Bland.
However, Little will not be charged in Prince George's County due to his existing sentence of three life terms in California, said Major Brian Reilly.
Little told investigators that the Prince George's County victim was his only victim in the Washington, D.C., area.
Anyone with information that could help investigators is asked to call police at 301-772-4925. If you wish to remain anonymous, call Crime Solvers at 1-866-411-8477.