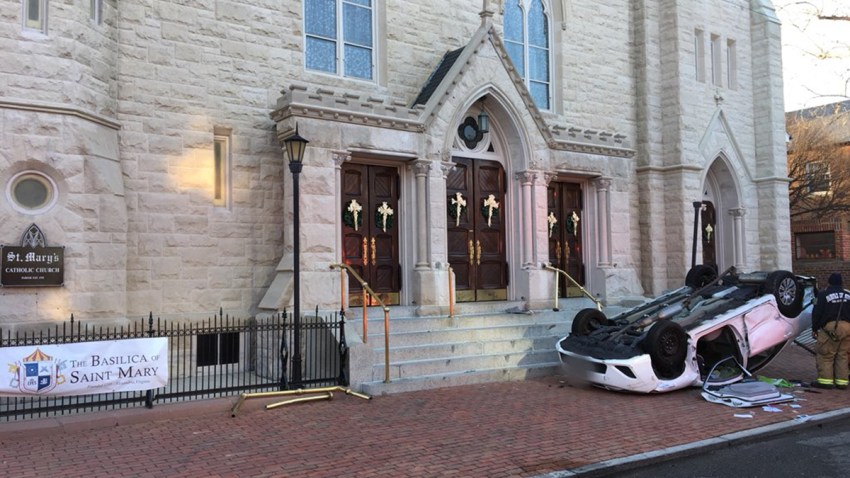 A crash in Alexandria sent one person to the hospital and left a vehicle overturned in front of the doors to a church early on Sunday.
Alexandria police and fire officials say they responded to help a driver whose car overturned on South Royal Street outside The Basilica of Saint Mary church.
The driver was taken to the hospital with not life-threatening injuries, police said.
Police advised drivers to consider an alternative route.
The crash is under investigation, police said.