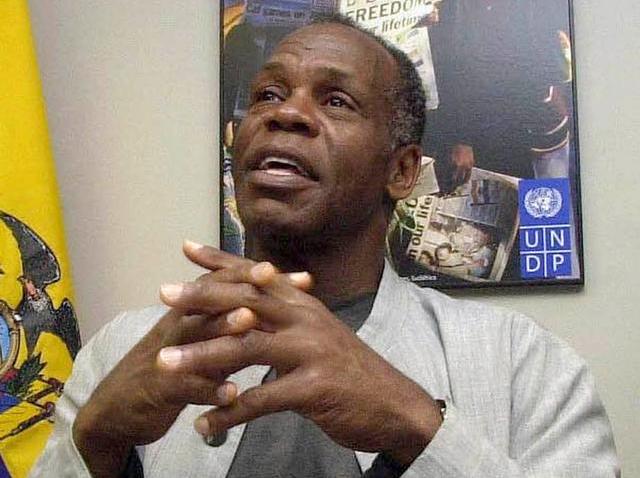 Actor and activist Danny Glover was at the Embassy of South Africa on Massachusetts Avenue Tuesday to join a daylong celebration of the 25th anniversary of a protest that led to the birth of the Free South Africa Movement.
On the night before Thanksgiving in 1984, then-TransAfrica Forum president Randall Robinson, then-D.C. Congressional Delegate Walter Fauntroy and several other civil rights activists, including current D.C. Congressional delegate Eleanor Holmes Norton, met with the South African Ambassador at the embassy.
They demanded the release of South African political prisoners. They were asked to leave. When they refused, several of the activists were arrested, including Robinson and Fauntroy, according to an account in the Final Call by current TransAfrica Executive Director Nicole Lee.
The act of civil disobedience began a series of embassy protests around the world that brought international attention to the issue of apartheid.
Glover is now the chairman of TransAfrica Forum. In a brief interview today he said, "The struggle for justice doesn't end with democracy."
It is time to assess the work ahead, Glover added. Today's events included the film "Have You Heard from Johannesburg?" and a panel discussion.