A severe thunderstorm worked its way through the D.C. area Thursday afternoon, leaving behind flooding and fallen trees.
The storm featured dramatic lightning strikes. One strike hit a piece of equipment at Baltimore-Washington International Airport as a worker was switching off a piece of equipment at about 2:45 p.m.; the worker was transported to a nearby shock trauma center, and the airport briefly was closed.
In Nokesville, Va., lightning struck a home in the 9700 block of Greenwich Road about 4:15 p.m., starting a fire that caused $80,000-$100,000 in damage. No one was home at the time and no injuries were reported.
In Potomac, Md., a tree fell and crashed into a home -- luckily the residents were not home at the time.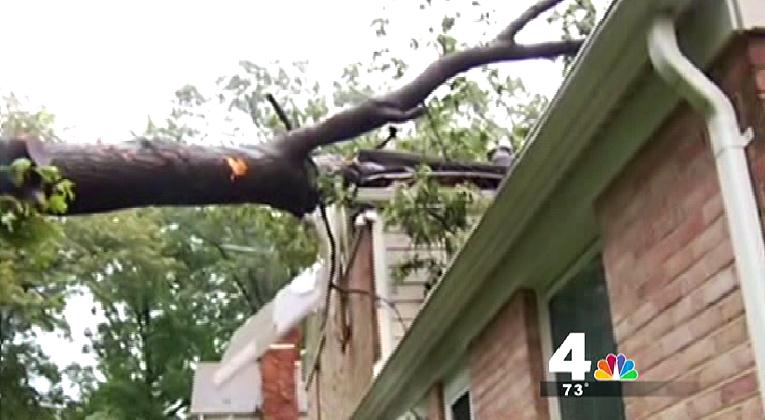 Some flooding was also reported in Bethesda, Md., spreading from streets to homes.
"We've had it happen enough that we know to vaccuum the water out," Cathy Russo said.
Throughout the evening, thousands of people were without power throughout the D.C. region. As of 11 p.m. Thursday the following outages were reported:
1,452 in Montgomery County (Pepco)
188 in Prince George's County (Pepco)
372 in Anne Arundel County (BGE)
71 in Northern Virginia (Dominion)
Get the latest weather from NBCWashington.com:
Download our FREE weather apps for iPad and iPhone. You can also follow us on Twitter and Facebook, and sign up for our e-mail newsletters.