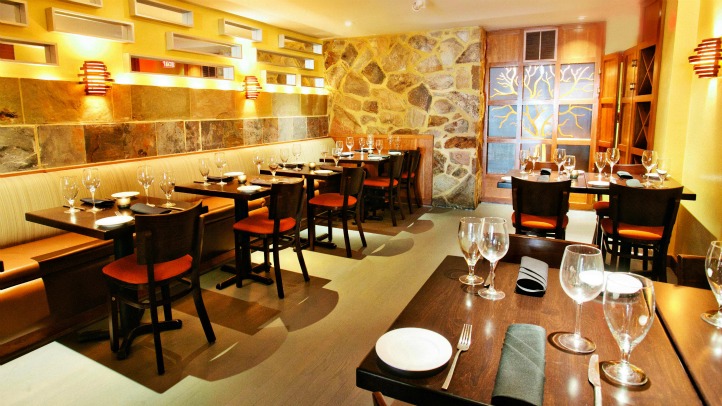 The latest addition to the Georgetown dining scene, Unum (2917 M St. NW), is a stylish but cozy endeavor from husband-and-wife team Phillip Blane and Laura Schiller. The couple developed the restaurant to fill the role of local neighborhood restaurant, a void they say was left behind by the closure of Mendocino Grille.
Blane, who serves as executive chef, describes the establishment as American style with a global influence. Blane lived abroad as a child, and both he and Schiller spent some time traveling, which influenced the restaurant's cuisine.
The name Unum comes from the phrase e pluribus unum, or "out of many, one" in Latin. Blane said the name describes what he wants the restaurant to represent, the diversity of this country and of D.C.
Unum is an intimate spot for dinner or brunch, with seating for about 60 people, including a 12-seat bar. Entrees are affordably price from $14-$24 and include dishes such as an Indian spiced lamb shank with cauliflower, raisins, cashews and cilanto-mint chutney.
A special bar menu offers soups, salads, and snacks, including creamy mushroom truffle mac and cheese, and the Unum burger with tillamook cheddar cheese, hothouse tomatoes, caramelized onions, Unum sauce and fries.
The wine list offers 60+ bottle choices ($30-$60), as well as more than a dozen options by the glass and a selection of craft beers and cocktails.
Unum is open for dinner Fridays and Saturdays from 5:30 to 11 p.m. and the rest of the week from 5:30 to 10 p.m. Brunch will be available soon.
---
Check Out the Scene: Keep up with what's happening in the D.C. area anytime, anywhere. Follow us on Twitter and Facebook. Sign up for our e-mail newsletters.