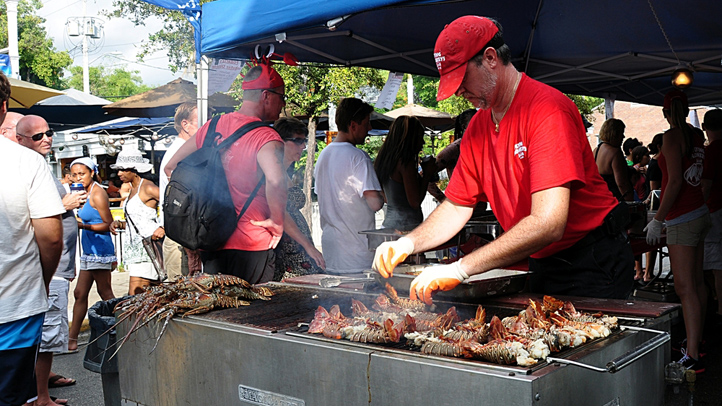 What are you doing this week? Niteside offers up some suggestions:
---
FRIDAY, OCT. 7
The Lemonheads will play their 1992 breakout album "It's a Shame About Ray" in its entirety at the Black Cat (1811 14th St. N.W.). The Shining Twins and New York Rivals will open. 9 p.m. doors; $15.
---
MULTIPLE DAYS
Taste of D.C. takes over Pennsylvania Avenue N.W. between 13th and 10th for more than 60 local restos to set up tasting tables. Participating restos include Co. Co. Sala, Local 16 and Ping Pong Dim Sum. See the full list here, and the event map here. Sat. 11 a.m.-10 p.m.; Sun. 10 a.m.-10 p.m.; Mon. 10 a.m.-6 p.m. Food and drink tickets are 10 for $15, or you can order online and get 20 for $25.
The second Sweet Tea Pumpkin Pie Festival (and yes, the first was just four months ago) features more than 125 regional bands at seven venues, including Dukem, Desperados and Caribou Coffee. Sat. and Sun.; all events free. See schedule here.
The Big Apple Circus is at the Dulles Town Center (21100 Dulles Town Center Circle, Sterling, Va.) through Monday. The company promises a spectacular two-hour show with acrobats, jugglers, trapeze artists and animals. Two shows daily through Mon.; $15-$25.
---
SATURDAY, OCT. 8
Craving an urban adventure? Scour the District for 12 clues and complete challenges and puzzles at different checkpoints during the Scavenger Dash. Teams of two, check in at Fadó Irish Pub (808 7th St. N.W.) for a day that is part adventure race and part scavenger hunt. The top three teams and best outfitted team will receive prizes. Noon-4 p.m.; $130 per team (cash only) through raceday.
Can't make it to Munich this year? Go local and hit up Northern Virginia's largest Oktoberfest beer festival, happening at Capitol City Brewing Co. (4001 Campbell Ave., Arlington) instead. Sample drafts from 40+ breweries, enjoy traditional Oktoberfest food, and listen to tunes from an authentic German band. Noon-7 p.m.; $25 to sample beer.
Channel your inner nerd (or flaunt your blatantly obvious one; either way) during Nerd Nite at DC9 (1940 9th St. N.W.). Enjoy a series of stimulating discussions! Learn how the accordion got to be so stigmatized! And take cues from an Information Security Specialist on the history of hiding things and about how Americans learned to love meritocracy. Don't forget to bring your paper and pencil to take notes. 6:30-9:30 p.m.; $10.
---
SUNDAY, OCT. 9

In the spirit of draft inspired festivals, Victoria Gastro Pub (8201 Snowden River Parkway, Columbia, Md.) hosts its first annual Maryland Beer Fest. Have a taste of the Old Line State and sample from participating local breweries, enjoy heavy appetizers and special hors d'oeuvres. Take home a free tasting glass and bottle opener to cap off the night. Noon-4 p.m.; $50 per person; $40 for beer club members. Call 410-750-1880 for tickets or email Shannon@victoriogastropub.com.
Get your Gaelic on at McGinty's (911 Ellsworth Drive, Silver Spring, Md.) for the Silver Spring Guinness and Oyster Festival. Enjoy oysters served four different ways and participate in an oyster eating contest and/or a lovely legs competition for both men and women! Pick up some goods from Irish vendors and take part in activities like perfecting your own Guinness pour skills. Local Celtic band The Rovers and The Bog Band, accompanied by the Culkin School of Irish Dancing, are slated to perform. 2-7p.m.; free.
---
Check Out the Scene: Keep up with what's happening in the D.C. area anytime, anywhere. Follow us on Twitter and Facebook. Sign up for our e-mail newsletters, download our iPhone app or join our Flickr group.