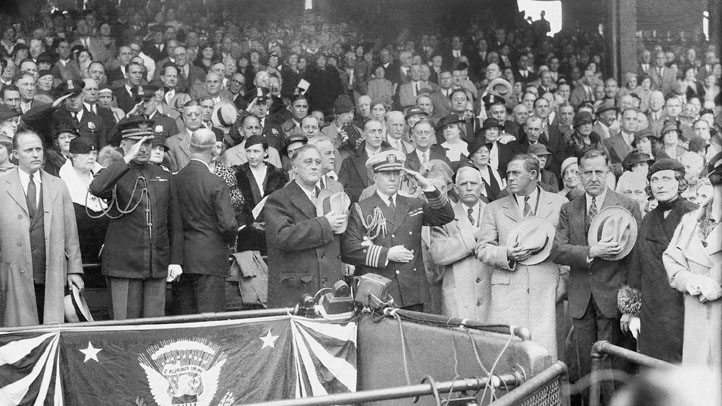 The Washington Nationals clinched their first playoff berth Thursday, giving D.C. its first chance to host postseason baseball since 1933. That's a long time.
How long? Well, the last time a Washington-based baseball team qualified for the postseason/played in October...
Earl Whitehill was the pitcher of record for the Senators' playoff-clinching game in September. He's been dead for nearly 58 years.
The United States of America had only 48 states; Alaska and Hawaii were 26 years away from joining the Union.
The original "King Kong," starring Fay Wray, had just been released in March.
Construction of the Golden Gate Bridge in San Francisco had just gotten underway in January.
The Loch Ness Monster was brought to the world's attention as the first alleged sighting took place.
There had only been one World War. WWII was still about six years away.
New Jersey opened the first drive-in movie theater.
There had only been one MLB All-Star Game; the inaugural game took place in July.
No one could celebrate with a champagne toast legally; Prohibition had yet to be repealed (so Bryce Harper had the right idea).
Consider this your history lesson for the day.
---
Follow Adam on Twitter @AdamVingan and e-mail your story ideas to adamvingan (at) gmail.com.