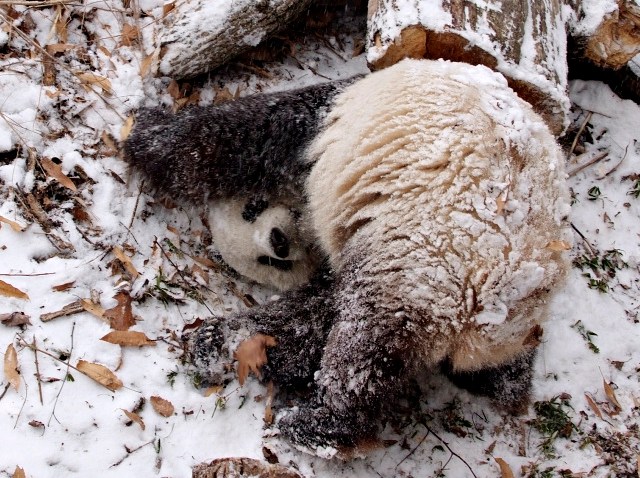 The weekend's Snowpocalypse had temporarily put a halt to ZooLights, the National Zoo's display of animal sculptures created from LED lights.

ZooLights has reopened, and the animal houses stay open late for visitors. Tai Shan is clearing having a great time in the snow, so we think this is probably the perfect chance to make some memories with the cuddly little four-year-old before he breaks D.C.'s collective heart to move to China.

ZooLights ($8) runs from 6 to 8:30 p.m. If you have tickets left from Dec. 19-22, you can use them for any remaining night of ZooLights.