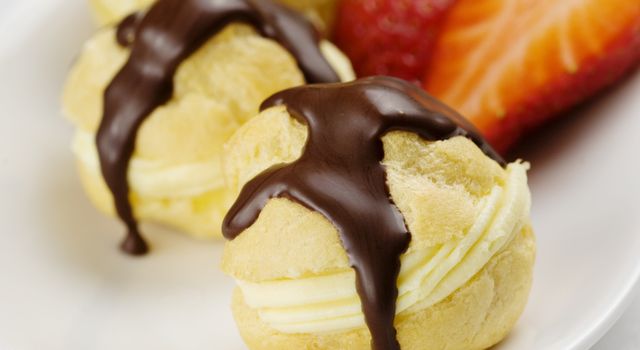 The 'burbs are tired of the District getting all the attention. Keep trying, burbs, and we'll reap allll the benefits. Monday, July 27 marks the kickoff of Bethesda Chevy Chase Restaurant Week. More than 30 restos in the Chevy Chase and Bethesda area are offering prix-fixe lunch and dinner menus through Aug. 2.

Two-course lunches come your way for $12-$15; for $25-$30, you can please your tastebuds with a decadent three-course dinner. Redwood Restaurant (7121 Bethesda Lane, Bethesda) offers fresh options like crispy salmon and shrimp cakes, artisanal cheeses and charcuterie. For dinner at Clyde's of Chevy Chase (5441 Wisconsin Ave, Chevy Chase), polish off your appetizer and entrée with either cheesecake or a white chocolate brownie sundae. Or satisfy your sweet tooth with the profiteroles after sinking your teeth into a juicy steak frites at Mon Ami Gabi (7239 Woodmont Ave, Bethesda).

See the full list of all participating restaurants here. OK, so none of the restaurants boasts an executive chef who doubles as a "Top Chef" contestant, but considering these deals, we're really not complaining.