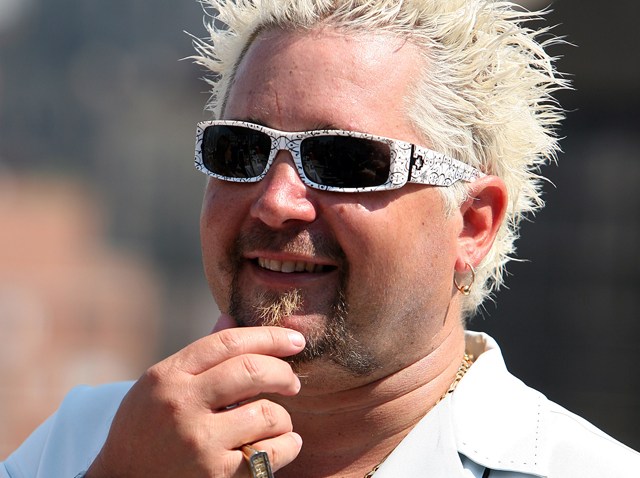 If you want a shot at making an appearance on the Food Network, head to the Hill this week. Food Network star Guy Fieri is filming his show "Diners, Drive-Ins and Dives" at a popular restaurant on Capitol Hill, according to The Hill.
Which restaurant? That info is still under wraps, and The Hill isn't giving up the secret. So start making reservations all over the place and look out for Fieri's bleached blond, spiky hair.
The show is part food tour and part travel tour as Fieri takes viewers across the country to hole-in-the-wall establishments that capture the American spirit. And on Capitol Hill, there are a number of places that fit the bill.
The Hill offers tips on how to make it on camera: "Triple D" usually films during off-peak hours when fewer customers are there. And the show prides itself on finding authentic "greasy spoons," so don't bother going to the fancy joints.
Regardless, this is a big deal for the neighborhood and the District. Fieri and the show have a cult following and have spawned a number of cookbooks, a blog and, of course, lots of road trips.