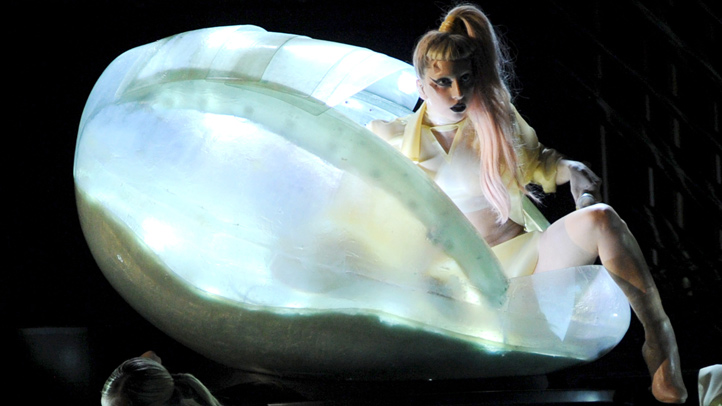 Executive Director for the Recording Academy's D.C. chapter Shannon Emamali -- who also happens to be a GW Law grad -- speaks exclusively with Niteside on the importance of music education in local schools and why diversity in the Grammys is strong.

What was your journey like getting to the position of executive director at the Recording Academy? Did you always have a passion for music?

Growing up, I loved music because I had a background in dance, but back then I never thought I'd end up working in music. I actually went to George Washington University for law school, but all the firms were wiped out due to 9/11 so I ended up working for the House Judiciary [committee]. While there I worked on legislation regarding the Napster case, parental advisory [labels] on albums and more. The great opportunity to work at the Academy fell into my lap and I took it.

A lot of people know the Recording Academy for their live Grammy show once a year, but what do you all do the other 364 days?

We're here to advocate for a better quality of life for artists, musicians and [those working in] almost any music disciplin[e] you can think of. We work toward artistic development; we provide programs for youth like Grammy Camp and Grammy U. In actuality we are a nonprofit music organization, and some people aren't aware of that.

This year, and more recently last month, the Grammys received a lot of flack about its lack of diversity. What are your thoughts on that?

I think what makes our show great is that it includes all genress of music. When you look out in the audience, you see artists from all backgrounds; country, pop, folk, hip-hop, R&B, rock and more. There's always a great deal of diversity in the audience and through our voting members.

Funding for music education in local D.C. schools are being cut all the time. How important is it to the Recording Academy that youth are exposed to music?

Music education in D.C. schools and in schools across the country is pivotal. Ten to 15 years ago there was a straight and narrow path to get into the music industry. You identified your talent, perfected your skills, and moved to New York City or L.A. It's so different today because a lot of youth are growing up without learning about music.

What are you thoughts on the D.C. music scene?

I love it, and we work hard here at the D.C. office to make sure that the jazz artists just aren't staying on U Street and that the go-go artists just don't stay in their area. We want to help integrate music here as much as possible.

Have you reached your ultimate goal, career-wise?

It's hard to believe that I've been in the industry this long. I love the cultural and music foundation that's here. It's important to love what you do and have something driving you there to do it. Maybe down the road, I'll practice law again since I put all [that] blood, sweat and tears into it. I really love this, though.