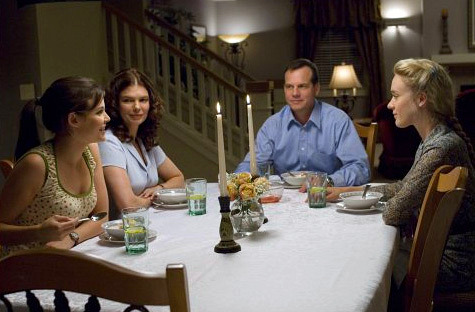 Mike Shanahan isn't the only big name showing up in the Washington area. Bill Hendrickson and his family are appearing here too, according to the Hill.
If you've never heard of Bill Hendrickson, you're not a fan of HBO's hit series "Big Love." The new season of the show -- about a fictional polygamous family -- premieres Sunday, and its cast shot some scenes in Washington in addition to its familiar Utah.
Bill Paxton plays Bill Hendrickson; Oscar-nominee Chloe Sevigny plays one of his wives. Both were spotted back in September filming scenes in the District. This season will also feature award-winning actress Sissy Spacek.
As for why a polygamous family from Utah would travel across the country to Washington -- it may have to do with the fact that Bill Hendrickson considers running for a political office this season. Is it in the U.S. Senate? Guess you'll just have to watch to find out...