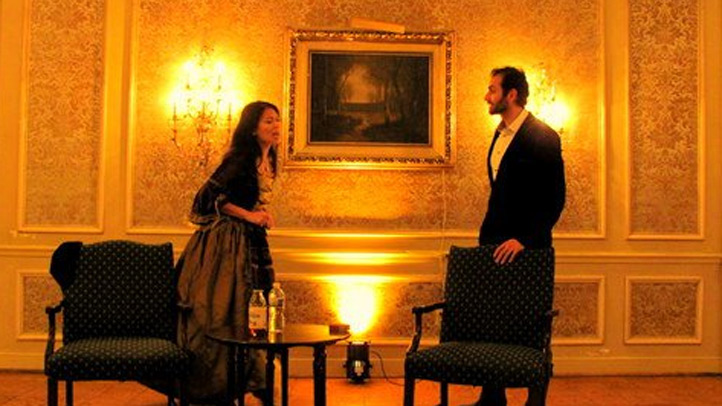 "Tickets are $10, so I always say we should give them their $12 worth," said actor Michael Clements of the Picnic Theatre Company.
The group's shaken up the D.C. theater scene over the past year, with sold-out productions of Molière's "The Imaginary Invalid" and An Evening with Edgar Allan Poe.
And last weekend's Evening with Anton Chekhov was no exception, packing the prestigious Washington Club (15 Dupont Circle N.W.) to benefit the Washington Theatre Legacy Project of the Helen Hayes Awards.
Clements, who "plays all of the crazy characters," was featured in Chekhov's riotous short play, "The Jubilee, "looking like a lunatic" with his pencil mustache -- which he has been considered keeping.
"We didn't have much time to practice these plays," Clements admitted, "and Chekhov is pretty dark... but we chose the farcical ones on purpose, and hope they were as entertaining as anticipated."
The company is planning a more lighthearted performance in the next few months, this one expected to be outdoors. "We are the Picnic Theatre Company," said Clements. Good point.