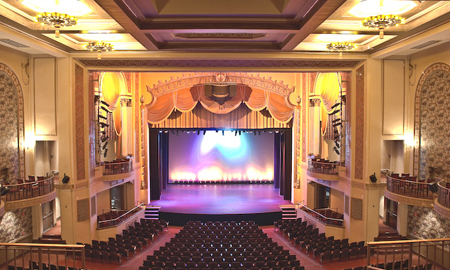 Washington D.C Mayor Vincent Gray has a new vision for the historic Lincoln Theatre.
The iconic U Street establishment, which opened in 1922, was once the place to perform for artists like Duke Ellington and Ella Fitzgerald.
It fell into disrepair after the 1968 riots but was restored in the 1990s, and is now being kept open by constant cash infusions from the city.
In January, oversight of the theater at 1215 U St. NW will transfer from an independent group to the D.C. Commission on Arts and Humanities. The group is developing a plan to make the city-owned property a financially sound business.
"We owe it to our past, present and future," said Mayor Vincent Gray. "The goal is to be able to preserve this theater. This is a 90-year-old theater. It has made an enormous contribution to the history of the city, the history of U Street."
The first phase of the plan involves a four-week run of the Hollywood film "The Girl With The Dragon Tattoo." It's sponsored by the Landmark Theaters chain and will begin showing Wednesday, Dec. 21.
"It's really important for the next four weeks for everyone to come to the theater," said Crystal Palmer of the D.C. Office of Motion Pictures. "Then based on the number of people that come, we will provide this opportunity not only to Landmark; we'll also invite Regal and AMC and other theater venues to explore the diversity and magic of the U Street corridor."
Gray also said that $1 million will be committed to physical upgrades to the theater. Those renovations should take three to four months, and will begin after the "Dragon Tattoo" run is over.