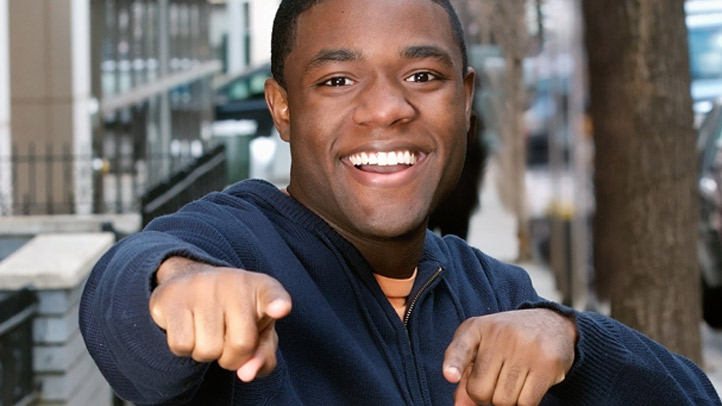 The much-anticipated film "Mooz-lum" -- starring Danny Glover, Nia Long, and Evan Ross -- opened in theaters this month to critical acclaim. Breakout star Vladimir Versailles dishes exclusively to Niteside on his role, diversity in Hollywood and bullying in America.

How'd you get started as an actor? What's been your journey so far?

I've had a passion for theater ever since I could remember. My first time really knowing that acting is what I wanted to do was in first grade when our teacher took us to the theater. I was in awe of all the lights and the people on stage. I said to myself, I want to do that. I studied and developed my acting skills in middle [school], high school and college. I haven't stopped since.

What was it about "Mooz-Lum" that made you want to be a part of it?

It was the message behind it, everything about the story I can relate to. It's a movie about hope and understanding; it doesn't get any better than that.

What's your role?

I play Cedric, and I'm the supporting actor to the lead, played by Evan Ross. I'm his best friend, but a bully to him at the same time. There's an inner conflict between the two of us that plays throughout the entire movie. I represent people who have a lack of understanding about people's religion and ethnicity. My character really shows how a lack of understanding can lead to abuse and that abuse can lead to hate.

Who inspires you to keep going?

God, my family, and my mother inspire me daily. My mother especially -- her strength encourages me. In this field though, I really admire people like Denzel Washington, Don Cheadle and Meryl Streep. They're all amazing actors.

What message can people take away from the film?

I think it's a script that represents a lot of different stories. When I decided I wanted to be Cedric, I saw this character that would hurt people. We're so quick to label, bully. I want to sympathize for people who lack understanding. There's a moment in the film, when the younger version of the character I play calls Evan a "mooz-lum" instead of a Muslim. That one line shows how powerful words are.

They say diversity in Hollywood isn't what it used to be. As a rising star, do you think that's true?

Actually, no, I don't. This isn't the 1990s where we have shows like "Martin," "Living Single," "In Living Color," and other predominantly black casts, because that's not who America is anymore. We're far more integrated than what we used to be. I think "black Hollywood" is phasing out because it no longer properly represents this country.

What's your ultimate goal as an actor?

I want to produce, to direct, to write, and most important of all, to create good art. Man, I want to do it all!