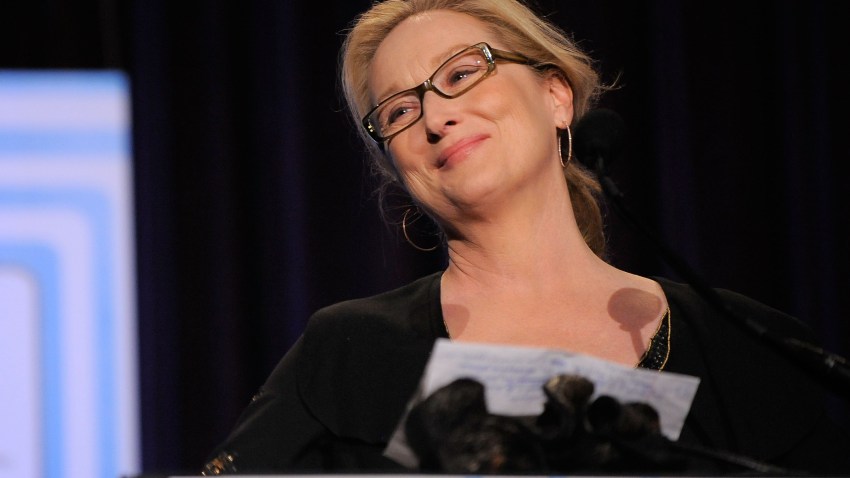 Meryl Streep is in Washington to call for the creation of a National Women's History Museum on the National Mall.
Streep will join Sen. Susan Collins of Maine and New York Rep. Carolyn Maloney Tuesday night at a fundraising dinner to support the purchase of federal property at 12th Street and Independence Avenue in southwest Washington to build the museum. That site is a piece of land across from the Air and Space Museum. Two earlier proposed sites -- the Post Office Pavilion and the Smithsonian Arts and Industries Building -- fell through, according to Politics Daily.
The House passed legislation last year that would authorize the museum. A vote is pending in the Senate. The group pressing for the women's museum are by-passing involvement with the Smithsonian Institute and are going out on their own. They would, however, try to partner with the Smithsonian and other organizations to borrow items to display.
Streep is an honorary board member for the group working to build the museum and serves as its national spokeswoman. The group has said that it plans to hire a female architect for the museum, which would make it the first on the Mall designed by a woman.
What would the museum contain? The group offers a series of online exhibits that are both interesting and educational. You can view them all by clicking here.
Organizers say Tuesday's fundraising event will help raise awareness about the museum.
Copyright AP - Associated Press