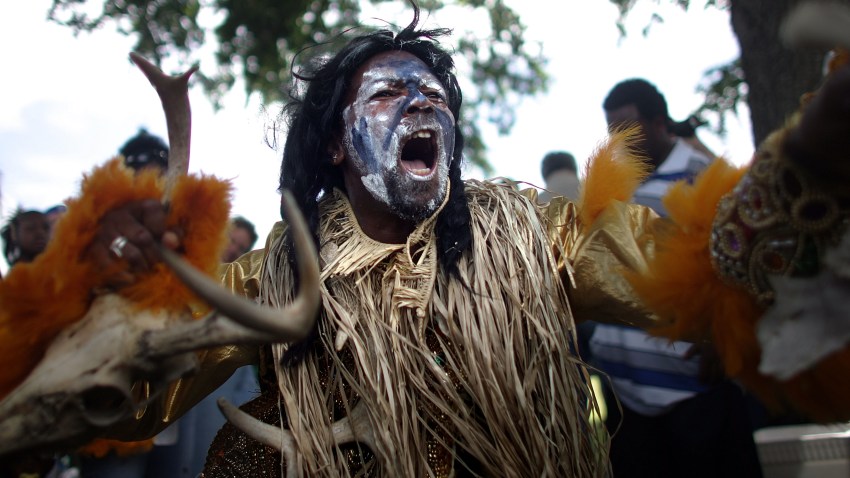 It's gonna be a long forty days and forty nights. So before you start fasting and otherwise depriving yourself of that special something (chocolate!), get yourself to these restaurants, where great food will be focus of the festivities on Fat Tuesday, according to local blog Metrocurean. (P.S. They've got great drinks too.)
• Central Michel Richard hosts its second annual Mardi Gras celebration Tuesday from 5:30 to 11 p.m. with live jazz and traditional New Orleans fare like turtle soup, oysters Rockefeller, jambalaya, short rib po-boys and more.
General manager Brian Zipin has created a list of vintage cocktails, including Hurricanes and Corpse Revivers.
• Mio's four-course Mardi Gras menu features charbroiled Rappahannock River oysters, barbecue shrimp with potato pancakes, roasted pork with red beans and rice, and beignets with a coffee chicory milkshake.
The restaurant will donate a portion of the proceeds to the Make It Right Foundation.
• Acadiana is celebrating Monday and Tuesday from 5:30 to 10:30 p.m., with a four-course menu for $40 will feature crawfish jambalaya and rabbit etouffée.
Specialty drinks include Dark and Stormys, Category Fives, Pimms Cups and Bourbon Lemonade.
To read the full article at Metrocurean, click here.