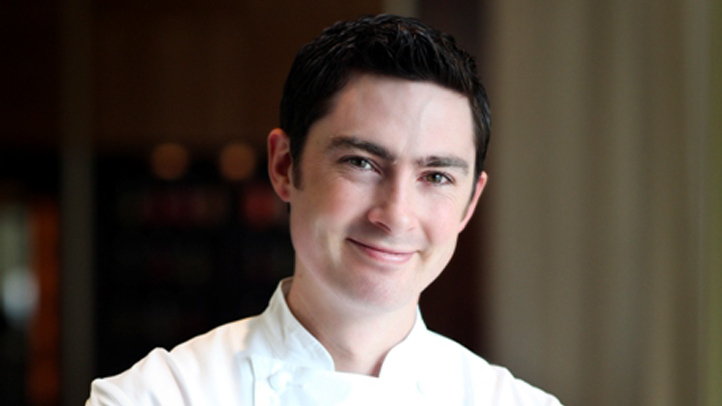 D.C. loves Top Chefs. Mike Isabella just opened up Graffiato, an Italian restaurant in Northwest. Spike Mendelsohn has already made his mark on the city with his two ventures: Good Stuff Eatery and We, The Pizza.
Now, local a chef who specializes in dessert is joining the Bravo reality television family.
Matthew Petersen will be one of 14 contestants competing on the second season of "Top Chef Just Desserts." Petersen is the executive pastry chef for the Five-Diamond CityZen and Sou'Wester, the two restaurants at the Mandarin Oriental.
"Chef Petersen has made such a significant impact on the success of both CityZen and Sou'Wester in the year that he has been with us," said Executive Chef Eric Ziebold. "His talents lie in his ability to create desserts and pastries that are uncomplicated, yet exceptional and serve as the best complement to the preceding courses. I am sure that he will be a formidable competitor, and do us all very proud."
"I am thrilled to be a part of Top Chef Just Desserts for season two," said Chef Petersen. "It was an amazing honor to be on the show and work with such talented chefs. I am so grateful to my family, Eric Ziebold and my colleagues at CityZen and Sou'Wester for all their support.