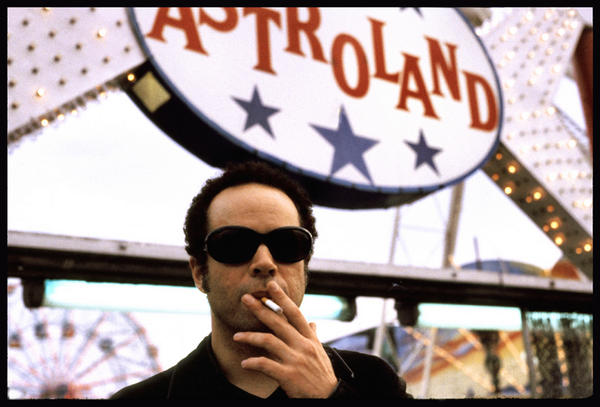 If you didn't catch Sharon Jones and the Dap Kings or Gogol Bordello to ring in the New Year, then start your concert-going 2010 with a terrific lineup featuring local legend J. Robbins, one of the city's best current bands (the Jet Age) and Swervedriver frontman Adam Franklin's latest outfit, Bolts of Melody.
Seems criminal to have Robbins' Office of Future Plans opening this show. After cutting his teeth as bassist in the seminal D.C. hardcore group Government Issue, Robbins formed the brilliant Jawbox, an experimental post-hardcore group and emo forerunner. In the twelve years since, Robbins has continued to front terrific, post-hardcore-based and ever experimental bands like Burning Airlines and Channels, as well as maintaining a side career as a sought-after recording engineer. Jawbox's reunion performance on Jimmy Fallon a few weeks ago -- to promote the release of the must-own "For Your Own Special Sweetheart" LP -- showed he's still got his gifts.
This show also finds the Jet Age once again sharing the bill with Franklin, Jet Age frontman Eric Tischler's idol. The garage band's Whogaze owes as much to Swervedriver as it does to Pete Townshend. Their third LP, "in 'Love,'" was one of the best of 2009.
And Franklin himself is in perfect shoegaze form. Swervedriver blended car rock with shoegaze in the '90s, and while Franklin has experimented with a cinematic folk-electronic hybrid with Toshack Highway, the recent Swervedriver reunion tour and Bolts of Melody have him back in more familiar territory, but still taking more chances.
Should be the rare show where you shouldn't miss any of the bands.