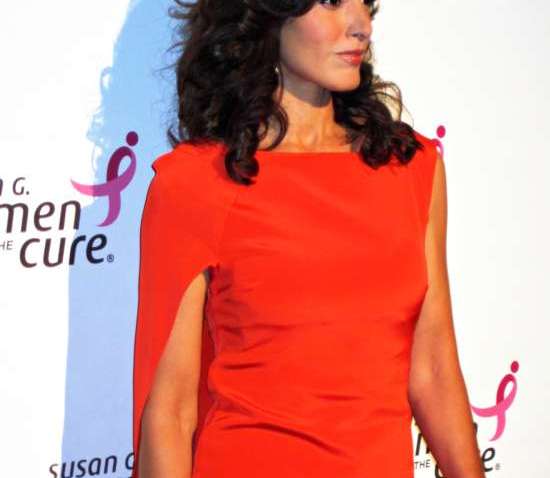 At a star-studded event at the Kennedy Center on Friday evening, Susan G. Komen for the Cure paid tribute to leaders in the fight against breast cancer and honored Nancy Brinker's promise to her dying sister that she would do everything in her power to end the disease.
"All of us know someone," said Jennifer Beals, who was among the Hollywood stars in attendance to present the evening's Awards of Distinction. The program included performances by singer Natasha Bedingfield, Grammy Award-winning violinist Miri Ben-Ari and opera singer Denyce Graves-Montgomery.

"One of the problems is that the notion of cancer has been so normalized," said the actress best known for her roles as Alexandra Owens in the 1983 film "Flashdance," and as Bette Porter on "The L Word."

"You hear about it so often, and it's not OK... it's not OK to normalize this disease," she said. "And with all of the pinkwashing that goes on, where companies are selling products based on breast cancer month... it's a lovely gesture, but consumers get so used to it that it becomes more normal."
Instead, she argued for a dual focus for cure and prevention. "We need to talk about potential environmental causes, because that's somehting we can do something about immediately."
"I'm not a scientist. I can donate money, I can help raise awareness... and what I can definitely do in a more immediate sense is to not buy products that have known carcinogens in them."