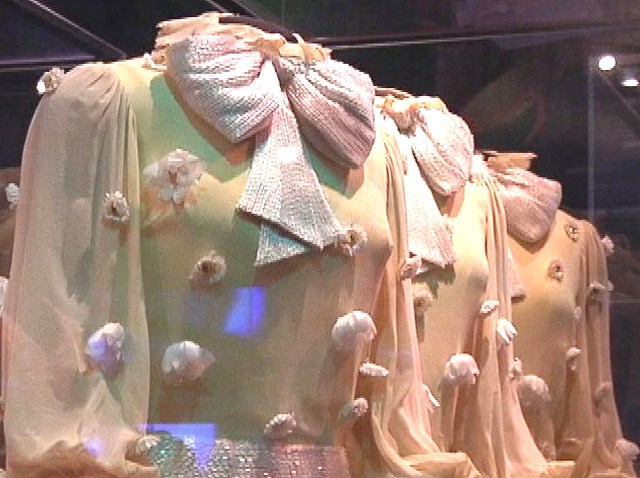 Before there was a Star Search and way before there were any American Idols, there was Amateur Night in Harlem, introducing audiences to the likes of Billie Holiday, Stevie Wonder and Lauryn Hill. Now, people in the nation's capital can get an up-close look at some of the things that made the legendary Apollo Theater what it is today.
You can head to the Smithsonian National Museum of African American History and Culture to catch the new exhibit, "Ain't Nothing Like the Real Thing: How the Apollo Theater Shaped American Entertainment." The displays show how the theater evolved from a whites-only burlesque house in 1914 into the celebrated performance hall that's launched the careers of many of the country's most influential artists.
"The Apollo has been at the epicenter of African-American history and culture," said theater president and CEO Jonelle Procope. "This exhibit is the first opportunity we've really had to explore the impact the Apollo has had on popular American culture."
Visitors might see others doing their best moonwalk impressions in front of a fedora worn by Michael Jackson, who once graced the Apollo stage. Others might feel good while gazing upon a cape and jumpsuit worn by Amateur Night alum James Brown. And around the way girls and boys alike will surely appreciate a jacket worn by LL Cool J.
Other artifacts on display include one of Willie Nelson's bandannas, dresses worn by songstresses including Ella Fitzgerald and members of the Supremes, Sammy Davis' childhood tap shoes, and Louis Armstrong's trumpet.
The exhibit opens Friday and runs through Aug. 29. It's presented by the upcoming National Museum of African American History and Culture, which will break ground on the Mall in 2012 and open in 2015.