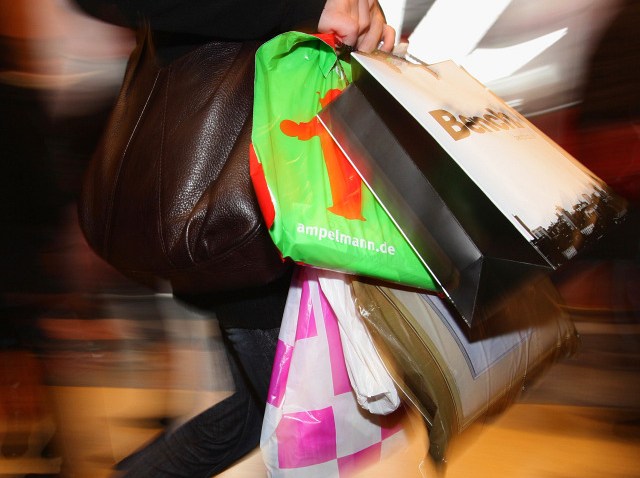 Mom and pop retailers trying to catch up on lost holiday sales due to the snow are reaching out to their loyal customer bases.
Holiday shoppers gingerly make their way through wet snow on Maryland's Bethesda Row, a neighborhood known for independently owned specialty shops. Small retailers here say they can contact their regular customers on short notice to promote holiday sales.
Marissa Schneider is a store clerk at the women's clothiers Luna. "We can do something on Facebook or Twitter," says Schneider. "We can do little promotions that maybe a big chain store couldn't be able to get through the ranks as quick."
"If you're a mom and pop store, you're probably being pretty aggressive with your promotions," says Scott Krugman, vice president with the National Retail Federation. "You're probably creating promotions around the fact that there was a blizzard."
And those promotions are easier if you know your customers by name, like Shirlee Blanken, who owns a lingerie shop called Under Wraps. "There's Fern who was just in here. There is Joan. There is Sarah," says Blanken. "You know them?" she's asked. "Oh yeah, yeah," she replies.
Krugman expects Washington area retailers to leverage the last minute federal holiday this week into an extra shopping day of the holiday season.
Listen to the complete story at wamu.org
Copyright 2009 WAMU 88.5 - American University Radio. All Rights Reserved.
Copyright WAMUo - WAMU