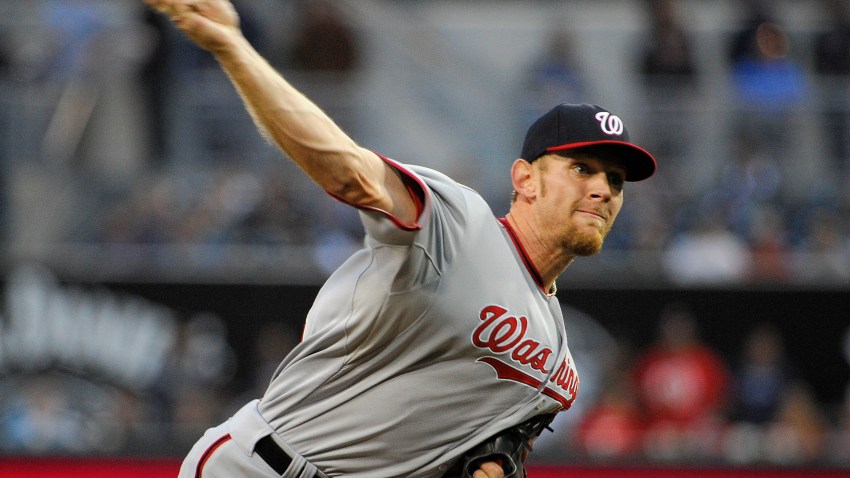 They say "home is where the heart is." I have no idea who "they" are, but they say it.
For San Diego native Stephen Strasburg, home is apparently where the wins are, too.
In his first-ever start in his hometown, Strasburg pitched a career-high eight innings, striking out four and snapping a seven-start winless streak in the Nationals' 6-2 victory over the Padres, his first win since Opening Day.
Strasburg had never gone more than seven innings in 53 previous big-league starts, reaching that limit 10 times, including three this season. In front of 50 family members and friends, he only allowed two runs on three hits and lasted longer than ever before.
"I'm just glad [manager Davey Johnson] wasn't waiting for me at the top step after the seventh," Strasburg told reporters. "I went out there in the eighth and I got the first out and it was like, 'All right, so this is what it feels like. I trust Davey's judgment and, obviously, he saw that my stuff was still there. He had the trust in me to go out there and get it done."
---
Follow Adam on Twitter @AdamVingan and e-mail your story ideas to adamvingan (at) gmail.com.