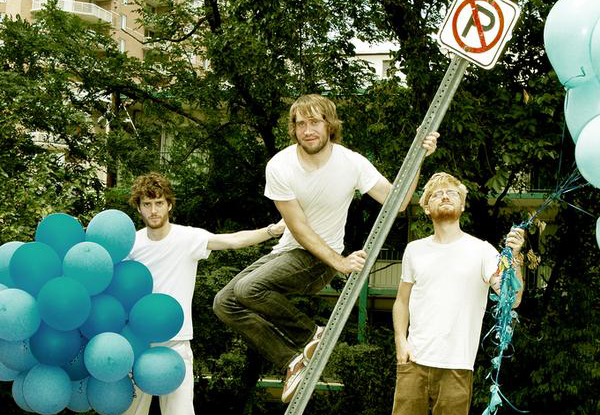 Local trio Jukebox the Ghost is a perfect pick to open for Ben Folds. Their sound is derived from his early days with Ben Folds Five, and lately, they do it better than he does, though instead of letting the piano cover the guitar parts, Jukebox keeps the guitar and lets the piano cover the backside.
Not to knock Folds for trying to grow, just saying his trio is missed.
The piano-driven and dance-friendly power pop of Jukebox the Ghost has a contrasting playfulness and edge that Ben seemed to lose long before he folded his Five after three albums. BFF fans should think of Jukebox as what might have been.
Fans of Folds' suburban heartthroberry might not be so smitten, but they'll find a sometime companion in Jukebox.
They're on the road together through April 7 before Jukebox the Ghost does 12 days in the UK and then tours the states again through May.
If you want to catch Jukebox with Folds, you'll have to go to Fredericksburg. They play the University of Mary Washington Monday.
Jukebox the Ghost plays the Rock and Roll Hotel May 23.