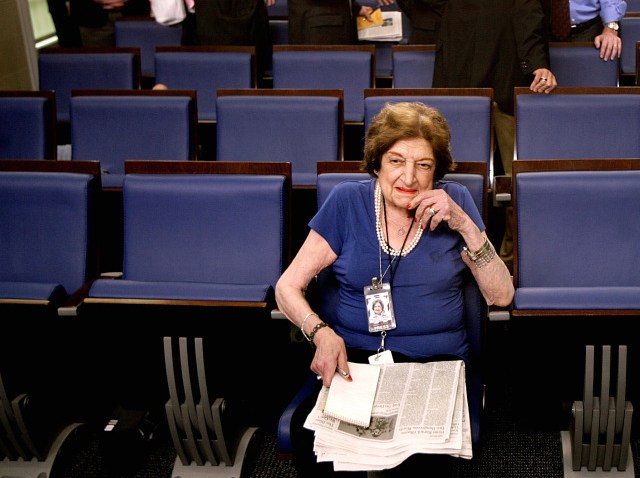 Former White House Press Corps member and columnist Helen Thomas was a guest of honor at an intimate dinner party in Northwest on Tuesday evening.
Surrounded by Ambassadors from Yemen, Jordan, Azerbaijan and St. Vincent and the Grenadines, Thomas didn't hesitate when asked the favorite moment of her career.
"China," she said proudly, explaining that she was one of only about 87 members of the press who were allowed in to see the country in 1971.
"It was like seeing everything with new eyes.. and everything was news. I asked my editors about [coverage of political events] and, while they wanted those stories, they also wanted to know, 'What does your hotel room look like and what are you eating?'"
"To have been there during that time was the highlight of my career," she said.
Thomas, now 90, had stepped down in June after making controversial statements about Israel and Palestine. She's now out of retirement -- albeit in a different capacity than earlier. Her new political column debuted today in the Falls Church News-Press.