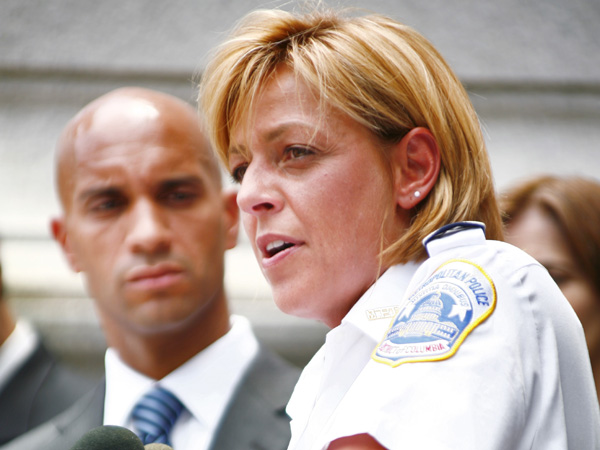 D.C.'s top cop can add fictional feat to her resume. She's apparently inspired two characters in best-selling author David Baldacci's new murder mystery, "True Blue."
"He's just such a nice guy when we sat and had talks, I wasn't really sure what to expect," Police Chief Cathy Lanier told WTOP.
Baldacci did a ride-along with Metro police and sat down and talked one-on-one with Chief Lanier.
The fictional D.C. police chief in his new book owns a blind dog, and Lanier? Well, she owns five.
"I think it just shows that police officers are human too, and we love our dogs and I think the compassion that drives us to do this job also shows in our private lives."
Lanier said she even giggled at some of the characteristics Baldacci gave a second character in the book named Mason "that mirror things that have happened in to me throughout my career." Mason is the police chief's sister and also a member of the force.
"People on my staff have read it and they love it," Lanier said.