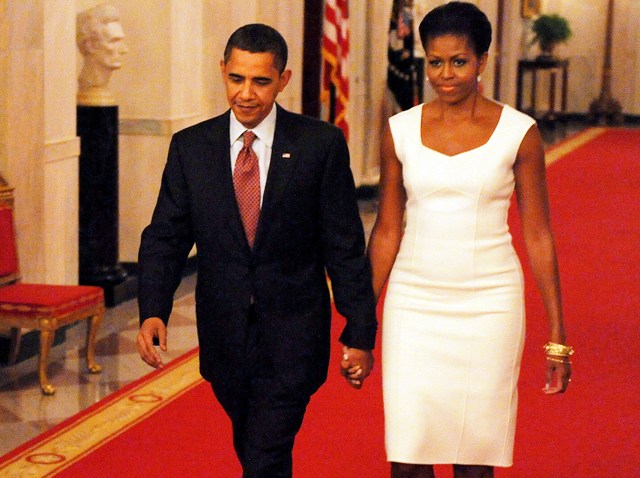 The hottest ticket in town is to Tuesday's state dinner at the White House.
President Barack Obama and First Lady Michelle will host Indian Prime Minister Manmohan Singh at their first state dinner.
This hot social event is too large to be held indoors in the traditional State Dining Room, which seats a maximum 140 guests.
Instead, the White House will host over 300 people under a heated tent.

"This will be as glamorous as anything inside the White House will be," Neel Lattimore, press secretary for Secretary of State Hillary Clinton when she was first lady, told PoliticsDaily.com. "This will be the most magnificent tent that you have ever been in your entire life."
The guest list is closely guarded. But some of President Obama's earliest supporters, ranging from Washington to Hollywood, are expected to attend. Super-agent Ari Emanuel, brother of White House chief of staff Rahm Emanuel; Oprah Winfrey and David Geffen are some of the rumored attendees. Politico gives its best shot at breaking down the guest list here.
The black tie dinner will be prepared by award-winning guest chef Marcus Samuelsson of Aquavit, a Scandinavian restaurant in New York City.
Grammy and Oscar award-winning singer/actress Jennifer Hudson will be the entertainment.
This lavish affair is not the largest state dinner party in recent years. President Clinton hosted 700 guests under a tent in his final year in office for an earlier Indian prime minister, Atal Vajpayee.