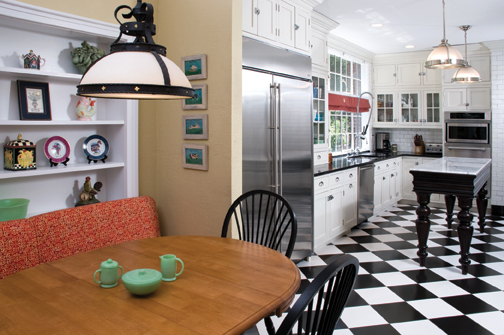 Black Beans and Rice With Tortillas
2 small cans black beans
1 large onion, diced small
1 package of flour tortillas
5 plum tomatoes, dice large
1 cup white rice, cooked
juice of 1 lemon
fresh cilantro, to taste
2 green onions, sliced
salt
pepper
additional seasonings you may have on hand-optional
In a small saucepan, combine beans, 1/2 the onion, about a 1/2 cup water and season. Cook over low heat for at least 5 minutes, longer (20 minutes) if you have time.
In a bowl, mix tomatoes, cilantro, remaining half of onion and seasoning.
Serve beans along side, rice and salsa with hot tortillas.
Fusili With Tomatoes and Spinach
1 pound fusili, organic, whole wheat
5 plum tomatoes, dice large
1 bag of spinach
fresh basil leaves or dry Italian seasoning
oil
salt
pepper
1 loaf of your favorite bread
Cook pasta according to the package directions, drain and cool under cold water, then drain. Toss with a bit of oil to prevent sticking and set aside.
Heat a large skillet, then add about 2 tablespoons of oil. Add tomatoes, spinach, basil, salt, pepper and sauté for about 3 minutes, until tomatoes are hot. Add pasta and toss until heated. Taste and adjust seasonings.
Serve with warm bread!
Potato and Onion Soup
4 russet potatoes, large cut
1 large onion, slice thin
8 cups chicken broth
salt
pepper
3 Tablespoons flour
3 Tablespoons oil
broccoli (optional)
bacon (optional)
In a pot, over medium heat, sauté onions in oil until soft and season with salt and pepper.
Add flour and cook for about 2 minutes. Add broth and potatoes and simmer until potatoes are done. Taste and season.
Serve with crackers and top with optional garnishes.
Vegetable Pot Pie
1 yellow squash, medium dice
1 zucchini, medium dice
4 button mushrooms, quartered
1 yellow onion, medium dice
1 carrot, peeled and medium dice
1 stalk of celery, medium dice
4 cups of chicken broth
salt
pepper
oil
flour
additional seasonings
1 prepared pie dough
Sauté vegetables, in oil until soft and season with salt, pepper and seasonings. Add flour and cook until a little brown. Add broth and cook for about 5-10 minutes.
Pour vegetables in a casserole dish and top with pie dough and bake until golden brown. Let stand for about 10 minutes before serving.