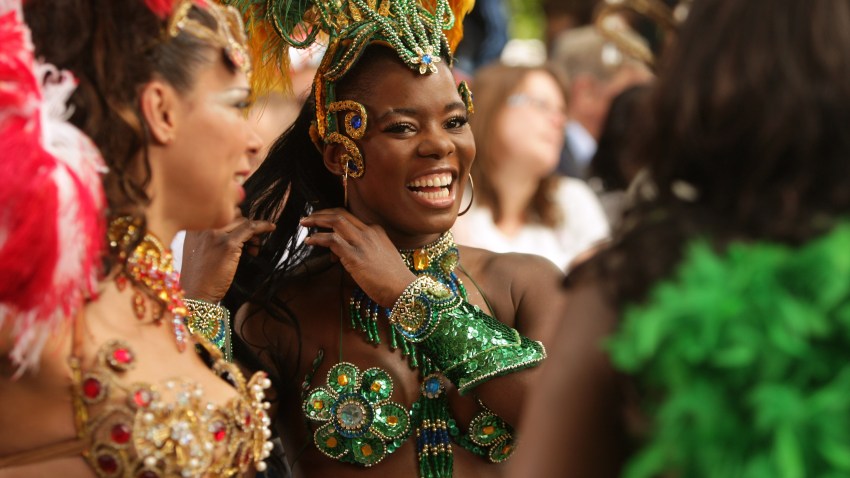 The D.C. Caribbean Carnival has "modified its program," organizers have announced -- and in this case, "modified" means "decided to move to Maryland," DCist first reported.

The parade had been planned for June 23-24. However, the Annual Pan Jam will now take place instead, with costume contests and live entertainment, including local steelbands, in Bladensburg, organizers said on their website.
You can find that event at the Crossroads Entertainment Complex (4103 Baltimore Ave., Bladensburg, Md.) starting at 3 p.m. Admission is $15 for adults and $5 for kids age 12 and younger.

Then, during the weekend of July 14-15, you can check out a Caribbean parade -- but the District's parade will be rolling into the Charm City parade at Lake Clifton Park in Baltimore. The "new" event will be called the Baltimore/Washington One Caribbean Carnival.

The parade is set for Saturday, July 14 at noon, starting from 900 E. 33rd St., and traveling along Alameda Street to St. Lo Drive.
The festival at Lake Clifton Park features live entertainment, food and crafts vendors. It will run until 10 p.m. Saturday, with a $10 entrance fee, and on Sunday July 15, from noon to 9 p.m. with a $15 entrance fee.

Last month, a rumor circulated that the parade was canceled. D.C. parade organizers had been facing about $200,000 in debt to the city, and were battling the perception among some that the parade was dangerous.
Four people were shot at last year's event, including innocent bystanders, and one person died when two men exchanged bullets along the parade route last year. Authorities said the incident was part of an inter-gang dispute.
In addition: "The parade has been carrying debt from at least 2010, and was forced to run along a shorter route last year to cut down on costs," DCist reported in April.
---
Check Out the Scene: Keep up with what's happening in the D.C. area anytime, anywhere. Follow us on Twitter and Facebook. Sign up for our e-mail newsletters.