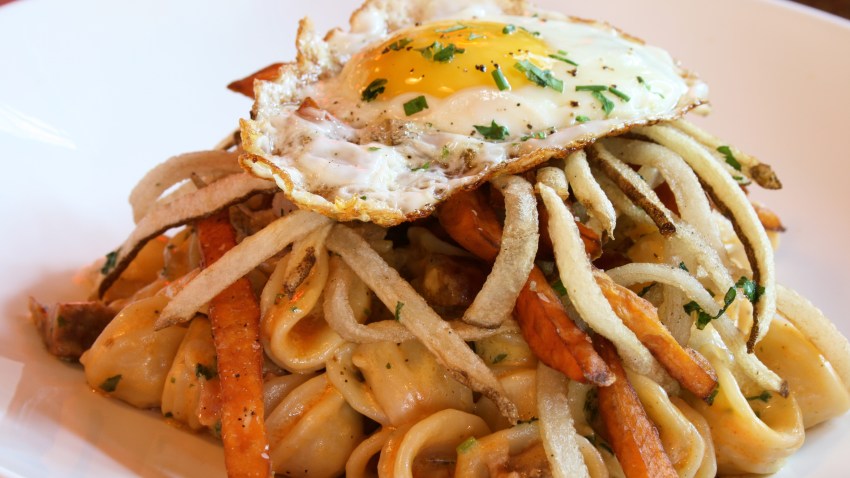 What: The Morning After Kill-It Skillet.
Calories: 1750
Ingredients: Truffled macaroni and cheese with chorizo, bacon, frites, and a fried egg on top.
Where: Nage
Price: $14
Popularity: One out of every four brunch patrons orders this dish, which is only available on Sundays.
Why: Nage's Sunday brunch welcomes the tired, the hungry -- and especially the hungover. Head chef Glenn Babcock says this dish is for someone who drank far too much the night before and needs a meal with "enough calories to hold you over for the whole day, so you can just go home and take a nap."
---
Let's Go Around Town: Keep up with what's happening in the D.C. area anytime, anywhere. Follow us on Twitter and Facebook. Sign up for our e-mail newsletters and find out What You're Doing Tonight with texts delivered right to your mobile phone -- just text DCTONIGHT to 622339 to sign up. (Message and data rates may apply.) Don't forget our iPhone app!